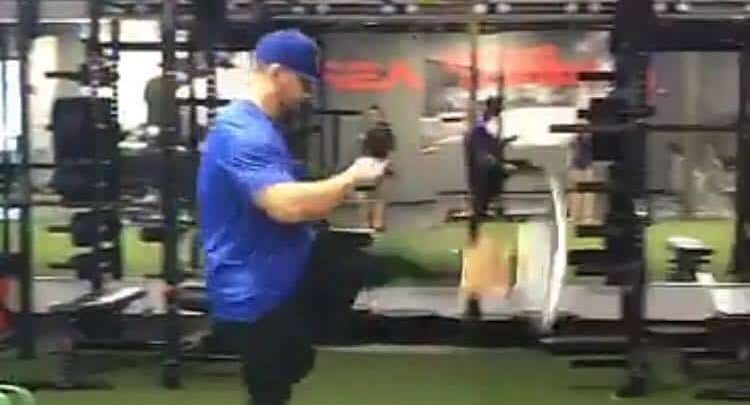 Schwarber Making Progress in Efforts to Transform Body
A little over a week ago we learned that Kyle Schwarber was "on a mission this offseason to 'transform' his body and get back to being a hitter." Based on the content of a Snapchat video the Cubs released Wednesday, it appears that Schwarber is very serious about doing just that.
Due to the nature of Snapchat, all we're able to capture and share are the grainy screenshots below, but even those are enough to give you a good idea of the progress War Bear has made. The second pic in particular seems to show him looking more trim or svelte or whatever adjective you'd prefer to use.
While the Cubs may not be quite as steadfast in their attachment to the slugging left fielder, Schwarber's commitment to improving his body and his game should pay big dividends. With just a little more range and quickness, both in the field and at the plate, he could make a huge impact next season.