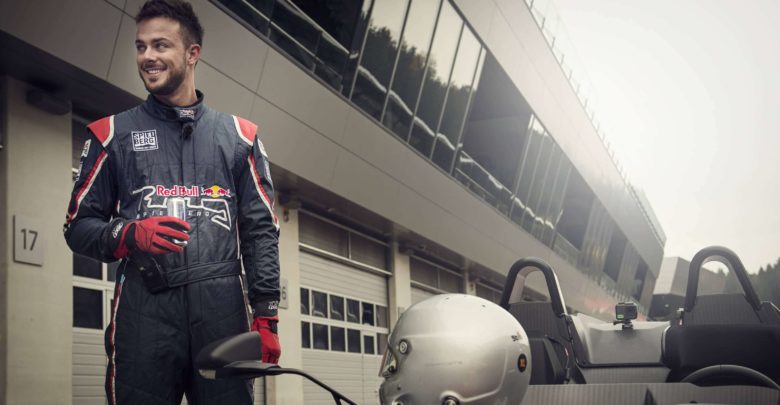 Watch: Kris Bryant, Race Car Driver
When we last checked in on Kris Bryant's honeymoon, he was dressing up in lederhosen and asking Austrians about baseball. After getting out of his traditional garb, he was able to transition into something a little more heart-pounding.
Whoa, whoa, that's not what I meant.
With a little help from one of his major sponsors, Jess Bryant's husband was able to pay a visit to the Red Bull Ring, a motorsports mecca in Austria. There he jumped behind the wheel of a Nissan 370z and zipped around the track at 111 mph, or almost as fast as he sends baseballs screaming onto Waveland.
Bryant also went through drift training in order to land a role in Fast and Furious 35, which is set to begin filming after he retires in 2030. After he was done doing the driving, Bryant rode shotgun in the sufficiently badass KTM X-Bow, an ultra-light sports car built for road and race use. He got up to 125 mph during a race circuit simulation, which must have been pretty dope.
"My heart was beating a little fast, but super fun," Bryant said. "I always wanted to get on the track and see how fast I can go."
Here's a video of KB's experience, courtesy of Red Bull.