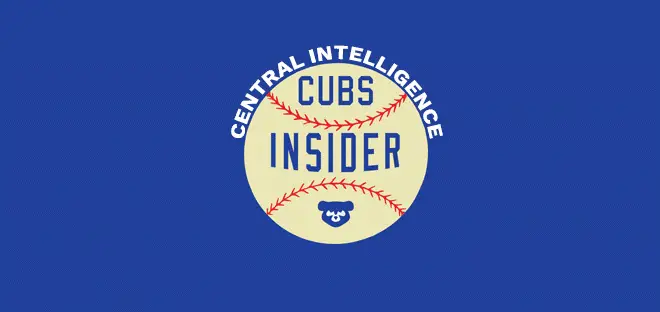 NL Central Intelligence: A Look Around the Division from the Final Week of the Regular Season
The playoffs have kicked off with the Division Series, but first, here is one last look at the National League Central division for 2017.
Chicago Cubs
The Cubs reached 90+ wins for the third year in a row and their second consecutive division title, finishing at 92-70.
Clinching the division was a little sweeter for the Cubs this year, given that they started slow. They clinched in St. Louis during the second-to-last series of the season.
Kyle Schwarber, after everything he has put up with this season — hard contact finding gloves, strikeouts, being demoted — was still able to find a way to smack 30 dingers with an OPS closer to .800. What a turnaround, and Cubs fans should expect a big 2018 from Kyle.
Jake Arrieta is still nursing his way back from a hamstring injury, and is on track to start Game 4 of the NLDS.
Milwaukee Brewers
Oh man, what a heart-breaker. The Brewers were one run away from a game 163 between them and the Colorado Rockies. They blew a six-run lead against St. Louis on the last Saturday of the year. But, the Crew have nothing to hang their heads about. They finished 86-76, ending the season one game out of a wild card spot.
Look at the abundance of young talent on this team. Domingo Santana and Travis Shaw both had breakout years, Brett Phillips looked good in his short time, Keon Broxton can go get it in center field, and Orlando Arcia is a magician defensively. Zach Davies has proven to be an effective major league pitcher, and Josh Hader looks to be a dominant bullpen piece Milwaukee is set up nice for the future. Can they take that next step forward in 2018?
Milwaukee showed what they can be in the first half of the season, building a 5.5 game lead in the division by the All-Star break.
The pitching is pretty set in stone next year, other than Jimmy Nelson, who will miss an indefinite amount of time. Davies, Brent Suter, Chase Anderson, and Brandon Woodruff all will return. They may only have to piece together the fifth spot until Nelson returns.
St. Louis Cardinals
From a team with a bright future to a team with a questionable future, at best. The Cardinals went 83-79, and their trajectory doesn't look the greatest, to be quite honest. This roster is aging, they are set to lose Lance Lynn to free agency, and there are so many positional questions. How is the outfield going to look? There has been talk of trading Randal Grichuk and moving Dexter Fowler to left field. How many more innings does Molina have left?
The pitching is fine. Alex Reyes will return, having sat out the 2017 season after Tommy John surgery. Carlos Martinez, Luke Weaver, and Michael Wacha round out a more-than-okay top four. But, the bullpen? Long story short, this organization is a bit of a mess right now, they aren't ready to compete in the long term, and they refuse to do a full-blown rebuild. Cardinals' fans are growing impatient, not only at the front office, but at manager Mike Matheny as well.
So, what's the Cardinals' answer to their woes? Firing their pitching coach, Derek Lilliquist, who had done wonders with guys like Luke Weaver, Lance Lynn, and even Carlos Martinez. That may not have been the brightest idea.
It will be interesting to see who the Cardinals give a chance to next year. Do they give more of a chance to Harrison Bader? Carson Kelly? Do they try Aledmys Diaz somewhere on the infield again? St. Louis has a lot of questions to answer.
Pittsburgh Pirates
The Pirates went 75-87 this year and are entering the final season of Andrew McCutchen and Gerrit Cole's contracts. McCutchen, arguably one of the greatest Pirates ever, was even in trade talks at a point this year, and he figures to be floated on the trade market again this winter.
The Buccos also gave four-year extensions to both manager Clint Hurdle and Neal Huntington. Huntington has done a masterful job of building this team and has led them to the playoffs a few times, and with virtually no money. But, at some point, there comes a time for change. I'm not sure those extensions were the best timing.
The Pirates have two top prospects waiting in the wings, and both figure to be impactful. Austin Meadows, outfielder, and Mitch Keller, pitcher. Both should figure to get a shot at some point next year.
Speaking of pitchers, if the Pirates can continue to develop guys like Chad Kuhl, Jameson Taillon, and fix Tyler Glasnow somehow, they can end up being sneaky in 2018.
Cincinnati Reds
The Reds are a weird case. They may have the second-best lineup in the division behind the Cubs, but are likely losing shortstop Zack Cozart in free agency. Oh, did you remember that they have arguably a top-10 hitter of all time in Joey Votto? Eugenio Suarez, Scott Schebler, Adam Duvall can all slug, and they did in 2017. Billy Hamilton plays a Gold Glove center field, and Duvall was a Gold Glove finalist last year. The Reds have some really nice pieces in place, they just have a big problem on the mound.
Speaking of that, Luis Castillo looked really good and will be in the 2018 rotation. Sal Romano came on really strong near the end of the year, too. Raisel Iglesias is lock down in the back of the bullpen, while Michael Lorenzen and Wandy Peralta can both touch 100.
Bryan Price will return yet again as the Reds manager in 2018, as it appears they want to wait out this ride and see if Price can develop the young kids.
The Reds really do have some good pieces, but still a lot of pitching questions remain. Who will replace Cozart at shortstop? This is a hard team to read for the future.
In the postseason, currently, the Astros lead the Red Sox 2-0 and the Indians lead the Yankees 2-0 in the American League. The Dodgers lead the Diamondbacks 2-0 in the National League, while the Cubs are tied with the Nationals at 1-1.