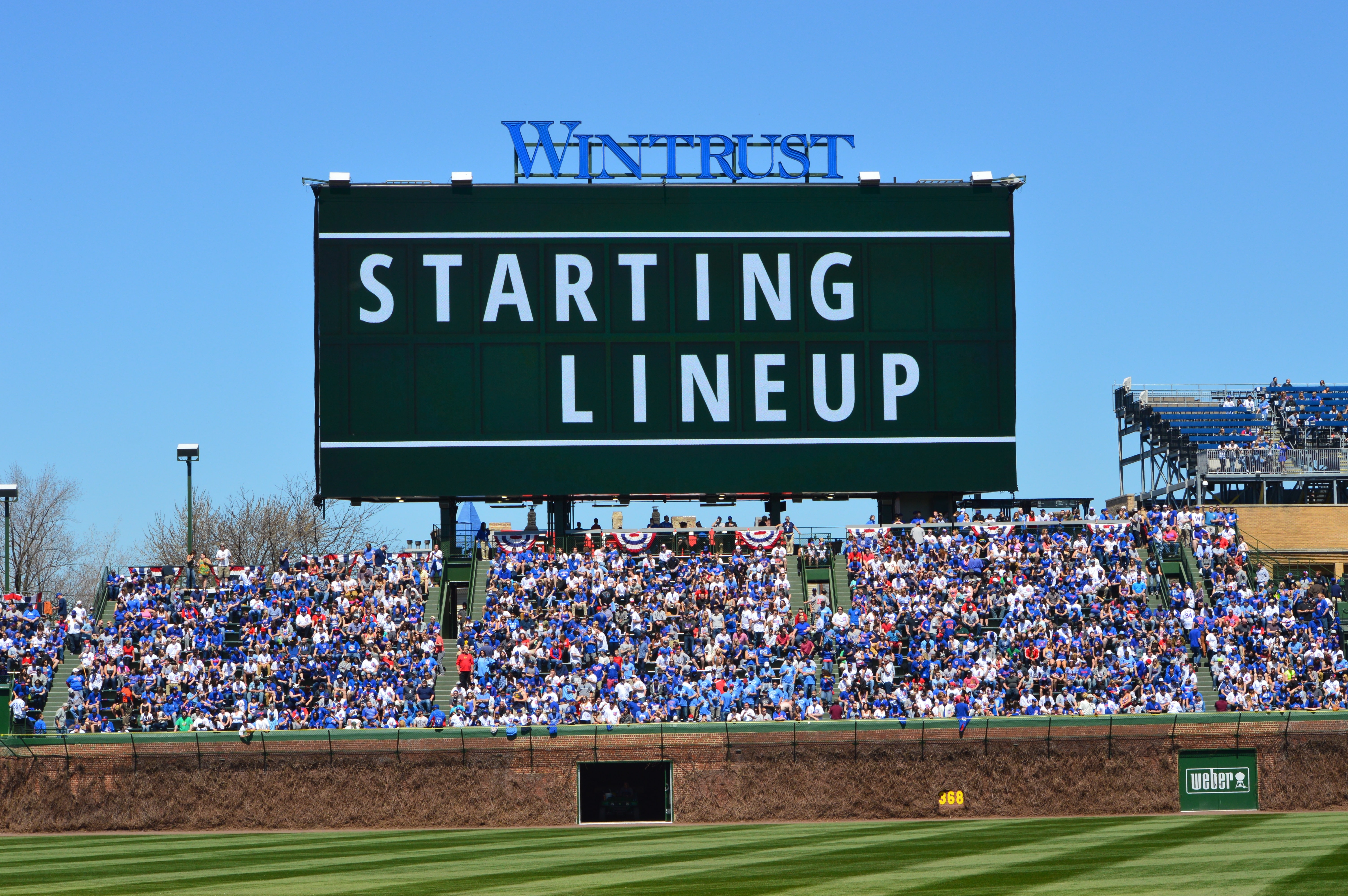 Chicago Cubs Lineup: Avila at 1B, Happ at 3B in Split-Squad Affair to Open Final Series
The distinctly spring training-y feel continues for the Cubs as they take on the Reds at Sloan Park, er, Wrigley. Today's split-squad affair features Jon Jay in center, Ben Zobrist in right, and Tommy La Stella at second.
Willson Contreras gets back into action behind the plate, Kyle Schwarber is in left, and Ian Happ is at third. I'm actually kinda looking forward to seeing that. Alex Avila is across the diamond at first and Mike Freeman — who is the result of an experiment to distill Ben Zobrist down to only his essential grindiness, is at short.
Jose Quintana will be taking the mound for the last time in the regular season, but don't expect him to be out there for long. The main goal for Friday is to keep him in a groove and avoid taxing him more than necessary. Since struggling with fastball command there for a while, Q has really settled in to become exactly what the Cubs thought they were getting in that blockbuster trade during the break.
Though he's got no pressure on him this afternoon, I'm interested to see how the lefty comes out and pitches against the Reds. A sharp early effort could signal good things for the NLDS, in which I think he'll be tabbed as the Game 2 starter.
Taking the mound for the Reds will be Robert Stephenson, who has had something of a Jekyll and Hyde campaign. He's bounced from the pen to the rotation and has struggled mightily with command at times. That 5.76 BB/9 isn't going to serve him well against the Cubs, against whom he has only pitched in relief this season.
He has given up a run in three of those four outings, though he hasn't displayed much of that wildness. I'd imagine the Cubs hitters will be pretty aggressive up there at the plate as some of the backups try to show out as they get this late-season opportunity.
Start time is 1:20 CT on CSN Chicago.
Here is today's #Cubs lineup as we open our final homestand of the regular season.

Game preview: https://t.co/VFGbey2YZe pic.twitter.com/nrj3x72we6

— Chicago Cubs (@Cubs) September 29, 2017