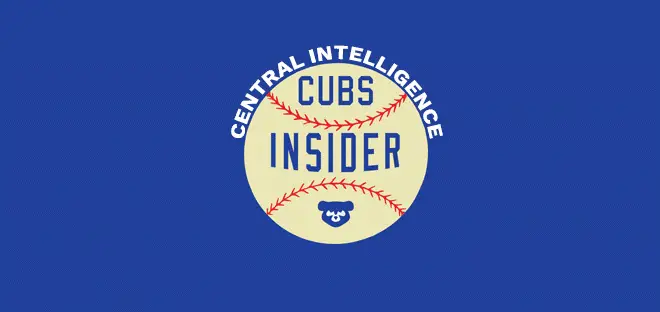 NL Central Intelligence: A Look Around the Division for the Week of September 17th
With one more week left in the season, the Central is all but decided and there are two teams still fighting for the Wild Card. Here's what happened in the division over the past week.
Chicago Cubs
After a 4-2 week, the Cubs sit at 86-68, putting them 4.5 games up on the Brewers and five up on the Cardinals. The Cubs still have four games left to play with St. Louis next week.
The streak is over, Wade Davis finally blew a save. It happened on Saturday against the Brewers when Orlando Arcia tied the game with a solo homer in the 9th inning, and then again in the 10th inning when Travis Shaw walked it off.
Kyle Schwarber sits at 29 home runs and the fact that he may end up hitting 30 dingers is pretty remarkable, considering the start he got off to. This just shows what kind of hitter he can be in the long run.
It has been an outstanding series for Jon Jay, who has gone 6-for-13 with four runs scored and two driven in. He really has been a table-setter at the top of the order.
Milwaukee Brewers
The Brewers went 4-3 this week, putting them at 82-73 and guaranteeing them at least a winning record. They sit just one game back of the second Wild Card headed into Sunday's action.
Brandon Woodruff is really making a strong case for the 2018 rotation. It might be a bit of a clearer path now, since Jimmy Nelson is set to miss an unknown period of time next year. In seven starts, Woodruff has pitched to a 3.76 ERA, giving up just 37 hits in 40.2 innings while striking out 32 and walking just 13. He throws strikes, which will play anywhere.
The race for the team lead in home runs is going to come down to the wire, much like their season. Travis Shaw and Eric Thames are both tied for the club lead (31), with Shaw's latest coming as a walk-off Saturday.
Chase Anderson has had a career year. Heading into his Sunday start against the Cubs, he has pitched to just a robust 2.74 ERA, with likely two more starts left.
St. Louis Cardinals
The Cardinals' late-season push continued this week. The Birds went 4-2 and are 81-73, just a game and a half out of the second Wild Card spot.
Dexter Fowler set a new career high in home runs on Wednesday, blasting his 18th against the Reds. The Cardinals won the game 9-2.
Lance Lynn pitched a real clunker on Saturday. And by clunker, I mean just 2/3 of an inning, giving up six hits, eight earned runs, and walking two.
Also on the pitching side of things, the Cardinals have decided to move Adam Wainwright to the bullpen, ala 2006, to help with the playoff push.
Pittsburgh Pirates
The Pirates went 2-4 and reached the 70-win threshold, pushing to 70-85. They have the same record as the Padres, so why did Clint Hurdle and Neal Huntington get an extension again?
The Bucs have tried absolutely everything get Tyler Glasnow to throw strikes. The latest? A bullpen appearance. In 1.1 innings, he walked four batters and gave up two runs. What is the solution for this guy? His potential is sky-high and it would be a shame if he never figured it out.
Adam Frazier has proved he can lead off and play every day in the major leagues. After hitting just three home runs in three years at Mississippi State, Frazier has six this season, including a walk-off against the Brewers on Wednesday night. Oh, and he only has 53 strikeouts in 430 plate appearances. Contact is important.
A bit of an encouraging sign going into next year is that Ivan Nova finally had a good start again on Friday. He pitched five innings with just two runs given up on only six hits, but he did walk four hitters.
Cincinnati Reds
Rounding the division out, again, are the Cincinnati Reds. After a 1-5 week, the Reds are 66-89 and have all but locked up a top five pick in next year's draft.
Okay, buckle up, this one is going to make you fall out of your chair: Scooter Gennett has four grand slams this year, as well as a four home-run game. The only other player to ever do that in Major League history? Lou Gehrig. Oh, and the four grand slams have set a Reds franchise record as well.
It's almost an obligation to give a Joey Votto update at this point. Headed into Sunday, he has a .316/.452/.572 slash line, which is a 1.024 OPS, with 35 home runs and 96 RBI. The most impressive thing? He's drawn 130 walks to just 78 strikeouts. Can he get some MVP love, please?
The Reds' team record for home runs is 222, set in 2005. That's a very breakable mark, as they've got 213 now. It would be cool to see with a bunch of young hitters in that lineup.