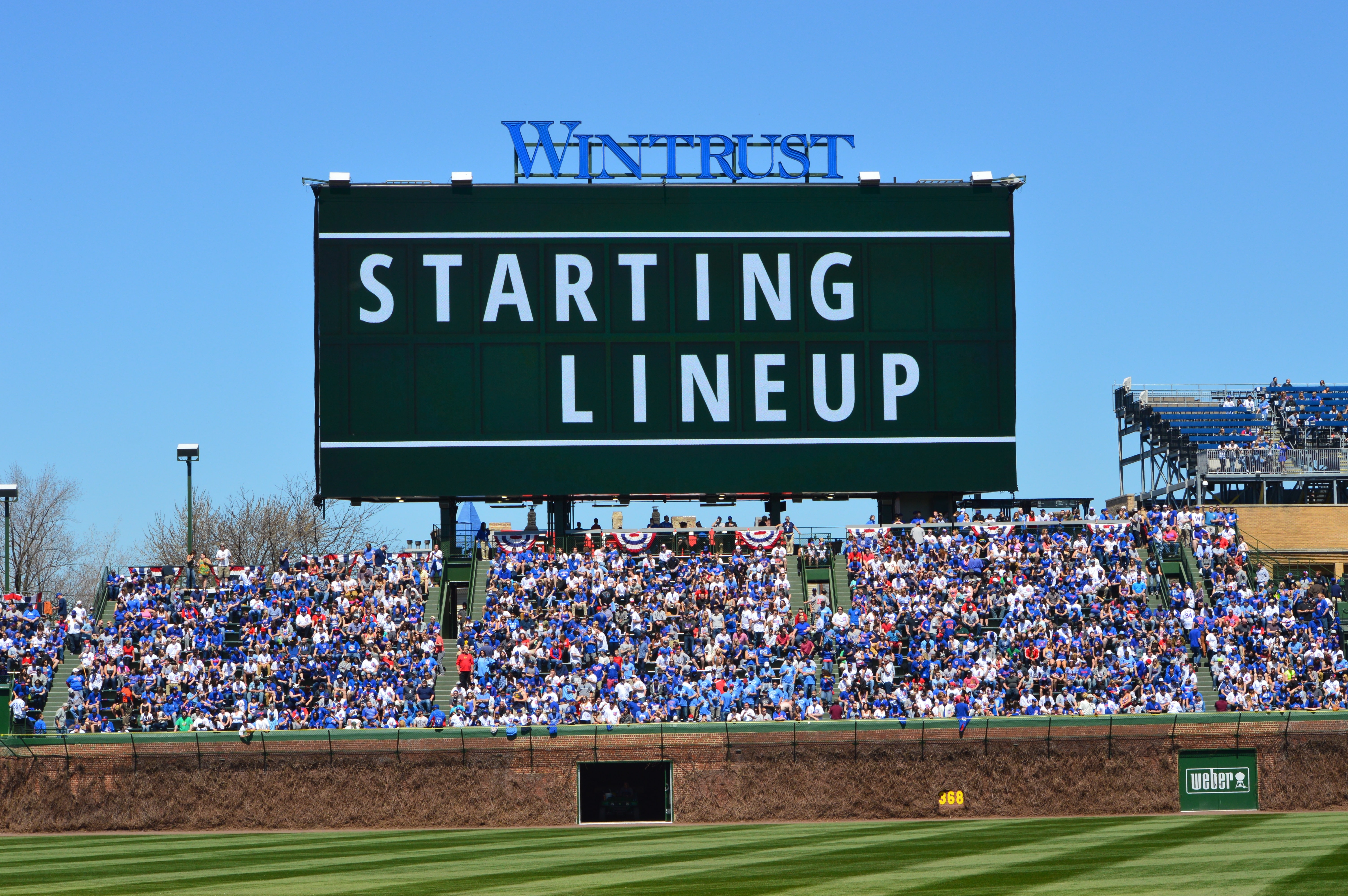 Chicago Cubs Lineup: Zo Leads Off, Almora in CF, Russell Starting as Cubs Go for Sweep
Friends, I must admit that I like what I'm seeing from today's lineup. While there have been some interesting configurations here and there, the Cubs are again starting to play in such a way that it almost doesn't matter who's playing where.
I say "almost" because there are obviously some more ideal spots to be leveraged, like having Ben Zobrist in the leadoff spot. As he's been able to return to form over the last couple months, it greatly increases Kris Bryant's ability to drive in runs. Same for Anthony Rizzo.
Alex Avila will be batting in the cleanup spot as Willson Contreras serves his recently-reduced one-game suspension. Kyle Schwarber is back in there batting fifth, followed by Albert Almora Jr. in center. Almora has been absolutely raking lately and has forced himself into more playing time, regardless of the handedness of the opposing starter.
Jason Heyward mans right field and Addison Russell returns to the lineup for the first time since August 2. There had been a little concern about the shortstop's ability to catch up to game speed, but he erased most doubts with a 437-foot bomb to left-center in his pinch-hit appearance yesterday.
Jose Quintana will be making his second start against the Cardinals as a Cub and he'll be looking to replicate the results from that appearance a couple months ago. Though he did allow a pair of the most annoying home runs ever — one each to Randy Grichuk and Paul DeJong — Q struck out seven against two walks and came away with the win.
The lefty has given up only two homers in his last six starts (35 IP) and has only walked two men over his last three starts (19 IP). Quintana's game needs to be all about throwing strikes and keeping the ball down in the zone. After struggling with a feel for the change through most of the season, he appears to be getting really comfortable with it lately. Same for the curve, which is coming back around.
If Quintana can establish those secondaries early and get through the first couple innings, he may well be able to cruise deep into the game.
Lance Lynn is not a guy who's going out there trying to fool hitters with a wide variety of pitches. In fact, no other qualified pitcher in the league throws anywhere near as many fastballs as the big righty, who uses some iteration of the heater for 80.4 percent of his offerings. That's split pretty equally between four-seam and sinker, but he'll work a slider, curve, and change in there as well.
The comp is imperfect, but I think of Lynn as John Lackey Light due to both his size, repertoire, and demeanor. Lynn is perhaps less gruff, but some of that familiar deadpan IDGAF personality is there in spades.
Lynn's 3.01 ERA is right in line with what he's posted over the last couple seasons, but his 4.71 FIP and 4.73 xFIP are significantly higher than past averages and tell us that perhaps he's not pitched as well as it looks from the primary stats. Then again, a 2.18 second-half ERA says that it's probably more than just good luck.
The Cubs should be able to take advantage of Lynn's general lack of control — his 3.63 BB/9 in second half — and lack of elite swing-and-miss stuff — 5.93 K/9 in second half, nearly 1.5 Ks less than season average — to pressure the Cards. The hulking righty has been really tough on the road, but 10 of the 25 home runs he's given up this year have come to lefty hitters away from Busch Stadium.
I'm smelling a Schwarber jack-job this afternoon, but Rizzo should be able to get off as well. He's the only Cubs hitter with significant experience against Lynn, posting a 1.132 OPS with two homers in 39 plate appearances.
The Cubs go for the sweep at 1:20 CT on CSN Chicago and TBS.
Here is today's #Cubs starting lineup.

Game preview: https://t.co/VI8Gon4f0u pic.twitter.com/zHcpx8vVWo

— Chicago Cubs (@Cubs) September 17, 2017