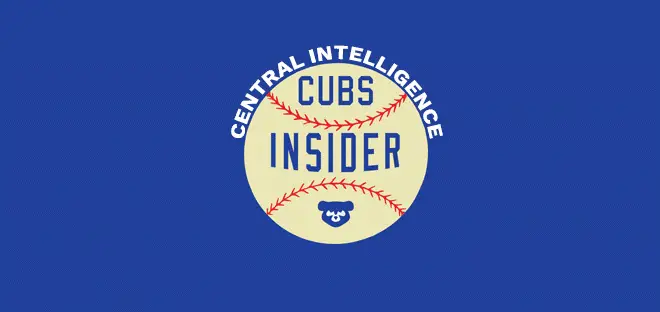 NL Central Intelligence: A Look Around the Division for the Week of September 3
You can call it a week of missed opportunities for the Cubs, but it was full of promise for some other teams in the division. Here's a look at the Central this week.
Chicago Cubs
The Cubs still cling to a two game lead over the Brewers and Cardinals, but it could be more. The Cubs went 2-6 this week (from Sunday to Sunday), dropping them to 77-66 on the season. The season of underachieving continues.
There was some good news this week, though, as Willson Contreras was activated from from the DL before Saturday's game. He made a pinch-hit appearance and will be eased into full-time action.
In another bit of good news, Jon Lester looked like himself again on Thursday against the Pirates. He pitched six innings of one-run ball as the Cubs won 8-2.
Jake Arrieta suffered a hamstring injury in his start on Monday against the Pirates, and will miss about one or two starts.
Milwaukee Brewers
It was an up-and-down week for the Brewers as they went 4-3 to move to 75-68 overall, two games out of first place
The Crew's playoff hopes took a huge hit on Friday night as the ace of the staff, Jimmy Nelson, injured himself after hitting a single against the Cubs and will miss the rest of the season.
After this weekend's series, Stephen Vogt is now 2-for-54 in throwing out baserunners. That's not great, folks.
After Sunday's game, Corey Knebel now leads all major league relievers in strikeouts, with 113. That's more than the likes of Craig Kimbrel, Kenley Jansen, Aroldis Chapman, etc. This guy is elite and still only 25.
St. Louis Cardinals
The Cardinals went 7-1 this week and are now tied with the Brewers at 75-68, also just two games out of first place.
The Birds acquired another arm to boost the bullpen this week, getting former Pirate Juan Nicasio from the Phillies. Good, productive arm to have down the stretch.
Randal Grichuk now has back-to-back 20-home run seasons after his 20th homer on Sunday, when the Cardinals completed the sweep of the Pirates with a 7-0 win.
Swapping Mike Leake for Luke Weaver has worked quite well for the Cardinals. Weaver has a 2.16 ERA since becoming a full-time member of the rotation.
Pittsburgh Pirates
After a 3-5 week, the Pirates sit an even 10 games under .500, at 67-77.
Adam Frazier hit an inside-the-park home run on Saturday, but it wasn't enough as the Pirates lost to the Cardinals 4-3.
Chris Bostick collected his first career hit against the Cubs on Wednesday, a double in the 9th inning. Those are always cool moments, regardless of the team or hitter.
Ivan Nova's horrendous second half continued on Sunday, as he gave up five earned runs in five innings, bringing his ERA to 4.25 and his second half ERA to 6.38.
Cincinnati Reds
The Redlegs went 4-4 this week and are 62-82, just playing out the season at this point.
It's time for a Joey Votto status update: his slash currently reads .313/.449/.580 with an OPS of 1.029. He has 119 walks with just 72 strikeouts, 34 home runs, and 93 RBIs. Just give him his Hall of Fame plaque already.
Luis Castillo pitched another beauty on Wednesday against the Brewers, maybe his best start yet. Eight innings, 10 strikeouts, no walks, just four hits, and only one earned run. His ERA sits at 3.12 currently.
Amir Garrett made his return to the Reds rotation and it went okay, at best. Garrett pitched five innings, giving up four earned runs with five strikeouts and just two walks.