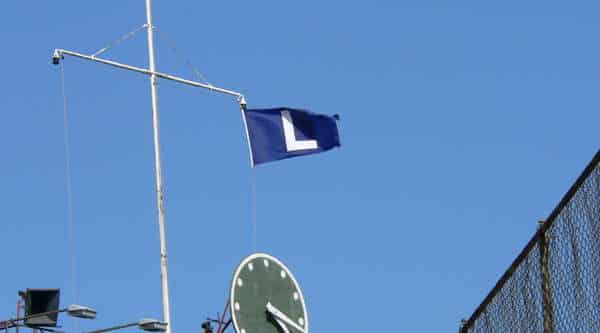 CI Recap (9/8/17) – Brewers 2, Cubs 0: Friday Night Low-Lights
The Cubs could do very little against the Brewers pitching staff Friday night. A lack of offense spoiled a solid pitching performance from John Lackey and the bullpen and gave Milwaukee a key victory (box score).
Why The Cubs Lost
A total of five hits and no runs was all Chicago could muster against a combination of Jimmy Nelson, Josh Hader, Anthony Swarzak, and Corey Knebel Friday night. The complete inability to even come close to scoring gave Lackey no shot to win.
Key Plays
Eric Thames doubled to open the 1st inning and advanced to second on a Neil Walker groundout. Ryan Braun then blasted a long two-run homer to dead center to put the Brewers up 2-0. The home run was the 300th of Braun's career.
Jon Jay was hit by a pitch with two out in the 5th inning. He stole second and advanced to third on a wild ball four to Kris Bryant. Anthony Rizzo smoked a high fly to left-center, but the wind knocked it down and Keon Broxton caught it to end the inning.
Stats That Matter
John Lackey was really good on Friday: 7 IP, 2 R, 4 H, 9 K, 2 walks. The homer was the only mistake he made. Earlier in the year, Lackey won a few games in which he pitched poorly but got a lot of run support. Perhaps this game was just the numbers evening out.
Catcher Taylor Davis made his MLB debut, pinch-hitting for Lackey in the 7th. Davis struck out swinging, which is weird because he's best known for looking. Welcome to the show good, sir.
Bottom Line
The Cubs' feast-or-famine offense continued, this time featuring a famine. The Brewers and the Cardinals each gained a game and trail the Northsiders by four.
On Deck
The Chicago bats hope to show more life Saturday at 3:05 CT as Mike Montgomery gets another start against Brewers ace Chase Anderson. MLB Network (out of market) and CSN Chicago have the telecast.