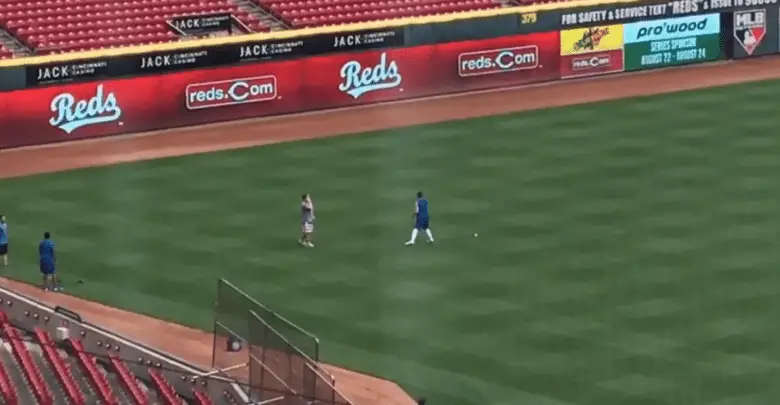 Cubs Injury Update: Russell and Contreras Take BP, Run Full Sprints in Cincy
Yesterday brought us good news in the form of Addison Russell and Willson Contreras doing some running in the outfield at Great American Ball Park. It got even better Wednesday afternoon, as the two stars took BP and performed rigorous drills that included full sprints.
Willson Contreras taking swings. Addison Russell was in there before him pic.twitter.com/3ee6vxZNhj

— Jesse Rogers (@JesseRogersESPN) August 23, 2017
Russell running full speed in the outfield. Contreras doing a lot out there as well.WC hurt 2 weeks ago today.No way he's out the full 6 IMO

— Jesse Rogers (@JesseRogersESPN) August 23, 2017
W.Contreras doing a ton of work in the OF. Shuttles, sprints, push ups then right into sprints, Tim Buss working him out

— Jesse Rogers (@JesseRogersESPN) August 23, 2017
Russell had said yesterday that he didn't really have a timetable for his return, but that he was shooting for a week or so. That would put him right around the end of the month, though his activity in the outfield and in the cage seems to indicate that he could be closer.
Even more encouraging is seeing Willson Contreras really getting some work in out there (video from Mark Gonzales). Jesse Rogers isn't a doctor and neither am I, but I'm inclined to agree with his assessment on the timetable. It sure looked like strength and conditioning coach Tim Buss was putting WillCo through his paces.
Contreras was also catching Jake Arrieta's side session, another indicator that the Cubs aren't treating him with kid gloves at this point.