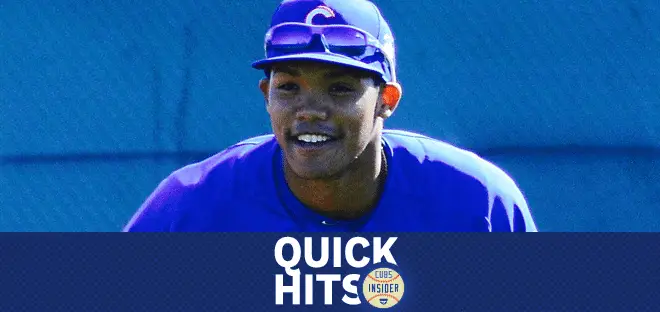 Cubs Quick Hits: SABR Rates Addison Russell Best Defensive Shortstop in NL
Despite the shoulder issues Addison Russell has dealt with this year, the young Cubs infielder still rates as the National League's best shortstop according to SABR. The baseball research community developed the defensive metric coined SABR Defensive Index, which is explained below.
The SABR Defensive Index draws on and aggregates two types of existing defensive metrics: those derived from batted ball location-based data and those collected from play-by-play accounts. The three metrics representing batted ball data include Defensive Runs Saved from Baseball Info Solutions, Ultimate Zone Ratingdeveloped by noted sabermetrician Mitchel Lichtman, and Runs Effectively Defended based on STATS Zone Rating and built by SABR Defensive Committee member Chris Dial. The two metrics included in the SDI originating from play-by-play data are Defensive Regression Analysis, created by committee member Michael Humphreys, and Total Zone Rating.
Russell's NL-best 6.1 score is tied with Jose Iglesias and only behind Andrelton Simmons' monstrous 7.5 rating.