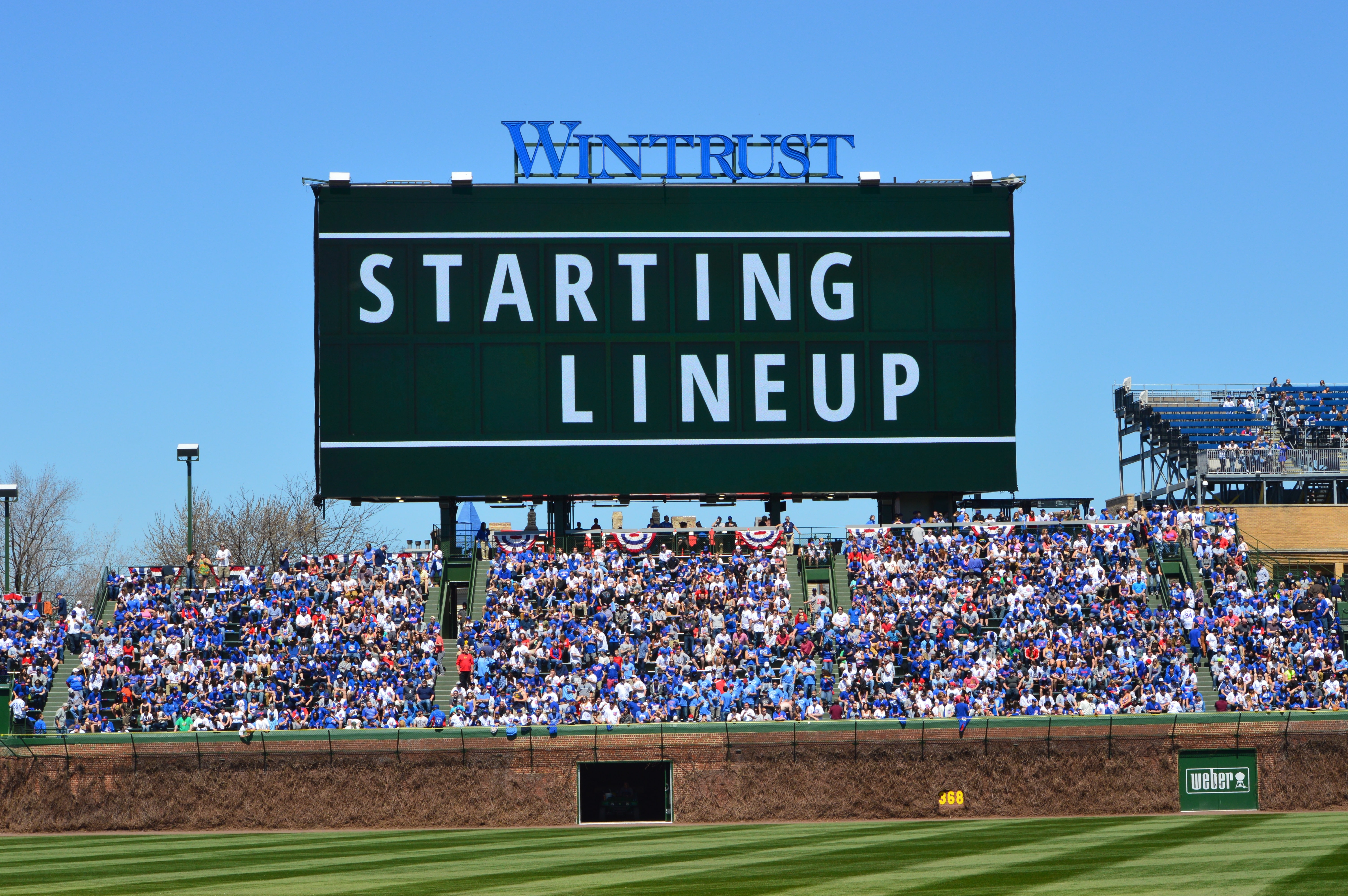 Chicago Cubs Lineup: Russell Fifth, Almora in CF as Cubs Go for High Five
In case you missed it, the Cubs look pretty good right now. They've sandwiched a pair of blowouts between two more games they tried their damndest to give away and have made up ground on the first-place Brewers only four games into the second half. Not bad.
Joe Maddon has a familiar top half penciled in, with Ben Zobrist in left, Kris Bryant at third, Anthony Rizzo at first, and Willson Contreras behind the plate. Though not notable in a vacuum, it's interesting to see Zobrist in there against a lefty. His right-handed swing had been impacted by that left wrist injury, so this is a good sign in terms of his health.
It gets a little different after that, with Addison Russell jumping up to fifth and Albert Almora Jr. hitting sixth. Almora has absolutely annhilated lefty pitching to the tune of a 1.067 OPS and he's essentially subbing for Ian Happ, whose .867 OPS against lefties is plenty robust itself. Still, you've got to get Almora in there.
Jason Heyward in right and Javy Baez at second fill out the order, which remains remarkably consistent in spite of the tweaks.
The bats have stolen the show for the most part, but starting pitching has really led the way for the Cubs these last few games. Fresh of a 10-day roster manipulation, er, DL stint, John Lackey will try to keep that trend alive. Which isn't necessarily in his wheelhouse.
The big Texan posted a quality start his last time out, and in three of his last four overall, and Maddon says there's been no thought of a move to the pen regardless of Lackey's performance tonight.
"We've seen some slow starts out of the gate in games, but if you watch the game in progress, he makes adjustments, he competes and he gets you to the sixth inning," Maddon told Matt Spiegel and Barry Rozner this afternoon. "So I have a lot of faith in John Lackey.
"At the end of the year, man, when it really counts, August and September, when it matters, those guys that have been there, done that are really important to have and guys that know how to compete."
Taking the mound for the Braves will be lefty Sean Newcomb, a rookie making only his seventh career start. He works primarily with a fastball/curve combo and has achieved utterly unspectacular results, but for the fact that he's allowed only two homers in 31.2 innings. He's also given up 11 earned over his last two starts combined and could be in trouble against a dangerous lineup.
Though they're pulled from too small a sample to be definitive, Newcomb's got some pretty stark reverse splits. Lefties have absolutely hammered him thus far, posting an .855 OPS and .367 wOBA. Righties, on (literally) the other hand, are at only .681 and .289, respectively.
Newcomb appears to be one of those pitchers who struggles early and needs some time to get a feel for his pitches. If the Cubs can continue their recent trend of jumping out early, they should be able to get to the rookie and rattle his cage a bit. That means Bryant going big fly early and Almora joining the party shortly thereafter.
First pitch from SunTrust Park is set for 6:35 CT and will be carried by CSN Chicago.
Here is tonight's #Cubs starting lineup vs. the #Braves.

Game preview: https://t.co/QxdYPDIvwu pic.twitter.com/MuPVNsxy9V

— Chicago Cubs (@Cubs) July 18, 2017