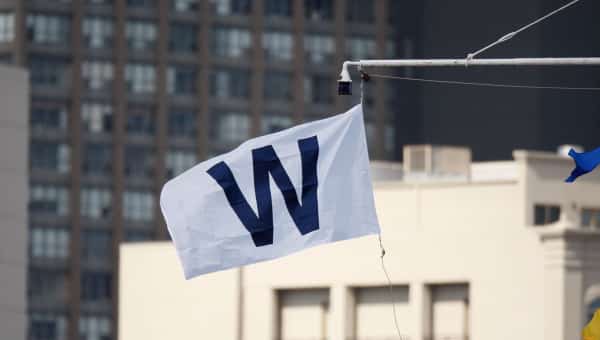 CI Recap (7/15/17) – Cubs 10, Orioles 3: Cubs Have the Runs
After the madness of the series opener, Jake Arrieta returned to Baltimore looking to perform a little better than he had when he last pitched there. Arrieta's had himself a nice stretch but the command is still nowhere near what it was in his Cy Young campaign. His counterpart, Wade Miley, has been symbolic of the rest of the Orioles rotation: Bad. Everything set up well for the Cubs to have one of the offensive booster games they've needed and we've wanted to see for awhile. So how did the game go?
The first two innings were dull, but then Albert Almora Jr. stepped up to the plate and drove an up-and-in fastball out into the right-center bleachers. Almora continues to mash against left-handed pitching, hitting just over .350 with some real pop. From that point, the offense really took off. In the 4th, Addison Russell hit a deep homer to left, his second in as many days. There have been a lot of complaints about Russell (for many reasons), but to see him get it going at the plate would be nice.
Almora came to the plate again and singled in Jason Heyward to make it 3-0. Speaking of Heyward, he hit a bases-loaded triple to make it 6-0 in the 5th. Heyward was then brought in by a Javier Baez single. The Orioles finally decided to play in the bottom of that inning with a Tommy Joseph solo shot.
A Willson Contreras RBI double in the 6th, an Anthony Rizzo solo shot in the 8th, and a Javy Baez single in the 9th gave the Cubs 10 runs on the evening.
Jake Arrieta was freaking fantastic today. The line of 6.2 IP, 4 H, 1 ER, 3 BB and 3 K's isn't that special, but he used all of his pitches and was in the zone a lot. It's fun watching him when he's on.
Stats that Matter
19: The number of runs the Cubs have scored the last two days. Don't stop now.
3: The number of different Cubs hitters — Kris Bryant, Willson Contreras, and Javier Baez — who had three-hit games. Again, really good to see.
Bottom Line
The Cubs kept scoring runs and didn't allow very many either. Run support for Jose Quintana tomorrow would be nice, since, you know, he didn't get much of that with the White Sox.
Up Next
Speaking of Jose Quintana…JOSE QUINTANA STARTS TOMORROW, WOOOOO! He will take on Ubaldo Jimenez as the Cubs look for the sweep.