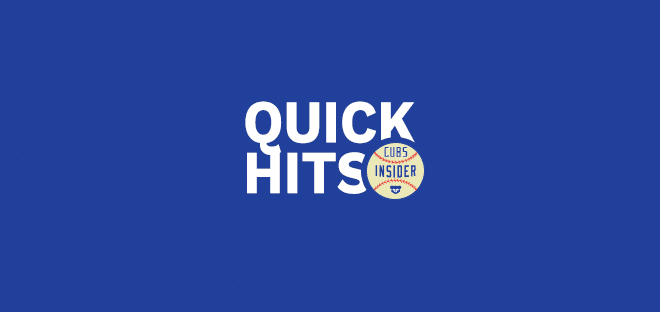 Cubs Quick Hits: Cubs Have Third-Easiest Remaining Schedule
After they get their much-needed rest from a 43-45 opening, the defending champs will start their second half push against favorable matchups. In the National League, only the Dodgers and Marlins will face a weaker bunch of teams for the rest of the season.
Jeff Sullivan of FanGraphs created a strength-of-schedule scale by subtracting remaining teams' projected unadjusted win percentage from schedule-adjusted win percentage. Positive numbers in the graph below represent an advantage, while negative numbers reflect arduous times ahead for a team. Not only do the Cubs have the third-most-favorable schedule, but the Brewers have the fifth-hardest remaining schedule.