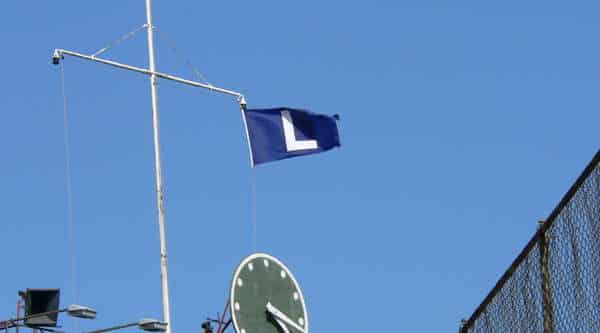 CI Recap (7/9/17) – Cubs 3, Pirates 14: Cubs Cap Off Disappointing First Half With Ugly Loss
This game was over before the offense was able to see a pitch. I'm usually pretty optimistic when it comes to sports, but even I knew the Cubs were not mounting a comeback today after the Pirates scored 10 runs in the 1st inning.
In that fateful first frame, the Pirates loaded the bases twice and sent 15 batters to the plate before Mike Montgomery was able to get Jose Osuna to fly out to center to finally end the 48 minute half inning. The Pirates were 7-for-10 in the inning, hitting four singles, a double, and two home runs — including a grand slam — while walking four times and reaching on a Kris Bryant error.
Jon Lester was pulled after 2/3 of one inning. He will be well-rested after the All-Star break.
The offense was essentially the same as we've seen all season. They got on base, but were unable to get hits after men clogged the base-paths, finishing 2-for-10 with runner's in scoring position.
Victor Caratini got his first hit of his young career, a double in the 5th that looked like it could go out of the park. He also hit a single in the 7th inning. Caratini added on another double in the 9th, and that was accompanied by his first major league RBI. He looked really good at the plate today.
Stats that Matter
With their ten 1st inning runs allowed today, Cubs starters have allowed 80 runs in the first inning of games this year, which leads the league. Last year, the staff allowed 71 1st inning runs throughout the entire season.
Jon Lester has allowed 16 runs on 15 hits in his last two outings which lasted 5 2/3 innings combined.
Bottom Line
This game was a pretty fair summary of the Cubs' first half of the 2017 season. They gave up runs in the 1st inning and put themselves in a hole from the start. Going into the break, the Cubs sit five and a half games out of first place behind the Milwaukee Brewers with a woeful 43-45 record.
On Deck
The Cubs' next game will be Friday, July 14, and they will play the Orioles in Baltimore at 6:05 CDT. The game will be broadcast on CSN. The All-Star game will be on Tuesday, July 11 at 7:00 CT and will be nationally televised on Fox.