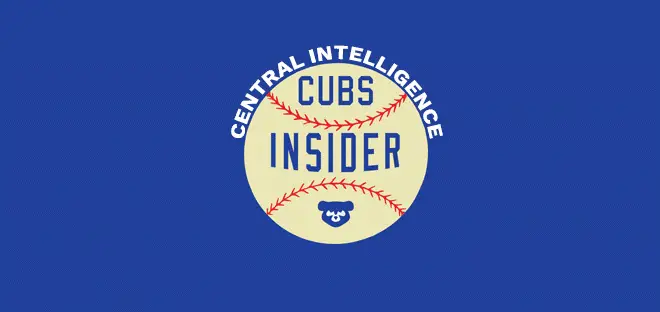 Central Intelligence: Week of June 25th
The All-Star break creeps ever closer and some teams need it more than others. The Central remains a logjam, or a disaster, however you want to look at it. Not much change to the standings. Here's a look:
Milwaukee Brewers
The Brewers are still in first, and are still surprising many baseball people across the country. The Crew went 4-2 and now sit at 44-39 on the season.
The Brewers made a roster change this week, sending Jett Bandy down to AAA while claiming Stephen Vogt off waivers from the A's.
Corey Knebel has kept his strikeout streak alive and it's now at 40 games. Knebel has at least one strikeout in every game he has pitched this year.
Milwaukee continues to slug. On Thursday against the Reds, they hit six dingers in one game en route to an 11-3 win.
Chicago Cubs
After it looked like the Cubs were coming out of it last week, going 5-2, they have gone 2-5 this week and look to avoid a sweep against the Reds today. Yes, the Reds. The defending World Series Champions are 40-41 at the halfway point.
There was some dissension in the clubhouse this week when Miguel Montero made some public comments that should have been kept behind closed doors. Theo Epstein wasted little time in bringing the hammer down, immediately designating Montero the next morning and calling up Victor Caratini to take his place.
John Lackey may be the next to follow Montero. Lackey's struggles continued on Wednesday night, when he gave up another three home runs. He has now given up 24 home runs after giving up 23 all of last season. The record for home runs allowed in a season is 50, and Lackey may just reach it.
The Cubs avoided a catastrophe with Kris Bryant, who rolled his ankle on the third base bag making a catch on Wednesday night. Bryant only missed two games and was back in there on Saturday.
St. Louis Cardinals
The Cardinals posted a 5-2 record this week, bringing them just a half game out of second place, at 39-41.
Seung Hwan Oh has been removed from the closer's role and was replaced by longtime closer Trevor Rosenthal. Oh blew yet another game Tuesday night as the Cardinals fell to the Diamondbacks, 6-5.
In a sort of surprising development, Aledmys Diaz was optioned to AAA Memphis and Alex Mejia was called up to take his place. In true Cardinal fashion, Mejia made his presence felt, smashing his first career home run and adding another RBI single, providing all the offense in a 2-1 win over the Nationals Saturday.
Dexter Fowler's ups and downs are still a thing, as he is currently on the DL with chronic foot pain. Tommy Pham is doing just fine in his place, slashing .282/.371/.469, for an .840 OPS.
Pittsburgh Pirates
The Bucs went 2-4 this week, dropping them to 37-44. The Pirates are struggling to stay afloat even in a bad division.
Jameson Taillon looked like his old self on Thursday, pitching 6.1 innings of scoreless baseball, striking out four in a 4-0 win vs the Rays.
To say Gerrit Cole has had a roller coaster season would be putting it mildly. Against the worst team in baseball on Friday night, the Giants, Cole was lit up for seven earned runs on 10 hits in 5.1 innings. If the Buccos are looking to trade him, they may not get the best return anymore. Cole finished with a 6.17 ERA in June.
Here on Central Intelligence, we drive home the performances of the Pirates' young pitchers, and that's because they have all the potential in the world. Chad Kuhl showed it on Saturday against the Giants, pitching six dynamite innings of two-hit, one run baseball while striking out three.
Cincinnati Reds
The Reds have gone 5-2 this week as they try to dig themselves out of the deep hole they sunk into earlier in June. Currently the Reds sit at 35-45.
Adam Duvall is well on his way to back-t0-back 20-home run seasons. He hit his 19th on Friday night against the Cubs on the way to a 5-0 Redlegs win.
Jackson Stephens made his first career start for the Reds on Saturday, adding to the long list of young Reds starters already this season. Stephens went five innings, giving up three runs, eight strikeouts, and six hits. He also collected his first career hit, the game-winner, a two-run single in the 4th inning of a 5-3 win.
Homer Bailey made his second start of the season on Thursday, and he lived up to his name, to say the least. Bailey pitched just three innings, giving up three home runs and six earned runs. Shockingly, it actually lowered his ERA to 27.00.