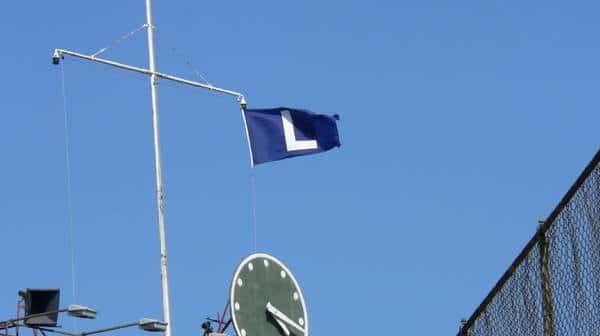 CI Recap (6/28/17) – Cubs 4, Nationals 8: Lackey Gives up Three Dingers, Cubs Offense Blown Away by Strasburg
John Lackey pitched a stinker and the offense was stifled by Stephen Strasburg, which is a recipe for disaster. It was a comfortable win for the Nationals
Kris Bryant picked up two hits while Willson Contreras and Anthony Rizzo both went yard to lead an offense that wasn't able to get much done otherwise against Strasburg and company. Ian Happ and Albert Almora also joined the hit parade, but that was all the Cubs' bats could muster. Strasburg struck out 13 in his seven innings of work.
Lackey continued his abysmal year, going 5.1 innings and giving up all of the runs the Nationals scored. He might have only walked two batters, but he was never able to consistently hit the zone with any of his pitches and often found himself in bad counts. He did get squeezed by the home plate ump a few times, but not enough to warrant all his talking with the man in black.
Brian Duensing came in and pitched well in his 1.2 innings of work. He only allowed two hits and struck out four and he's definitely turned things around since his horrible start. Duensing has been a great member of the bullpen so far this year.
Justin Grimm came in and pitched well in the bottom of the 8th, though it was too little too late. Victor Caratini, called up following Miguel Montero's DFA, made his major league debut in the top of the 9th. He grounded out softly to second.
Bryant left the game in the bottom of the 5th after injuring his right ankle. He was fielding a pop-up when he rolled his ankle on third base. It shouldn't sideline him for very long, but with these things you never know.
Stats that Matter
John Lackey allowed three home runs tonight, which put him one ahead of Ricky Nolasco and Bronson Arroyo for the most home runs allowed in the majors this year (24). The end of the season can't come soon enough, because he's been very ineffective this year.
Mark Zagunis (0-11 in 14 plate appearances), has struggled a bit in his first stint with the big league club. He hasn't looked overmatched, but he's definitely going through an adjustment period. Hopefully he figures it out before Jason Heyward comes back, because I'd like to see him get his first hit.
Bottom Line
After a nerve-wracking series-opening win, the Cubs have been beaten to a pulp by the Nationals. They've shown signs of life, but overall this series hasn't been competitive.
On Deck
Tomorrow at 3:05 on CSN, Jon Lester and the Cubs face Joe Ross and the Nationals as the Cubs try to split the series.