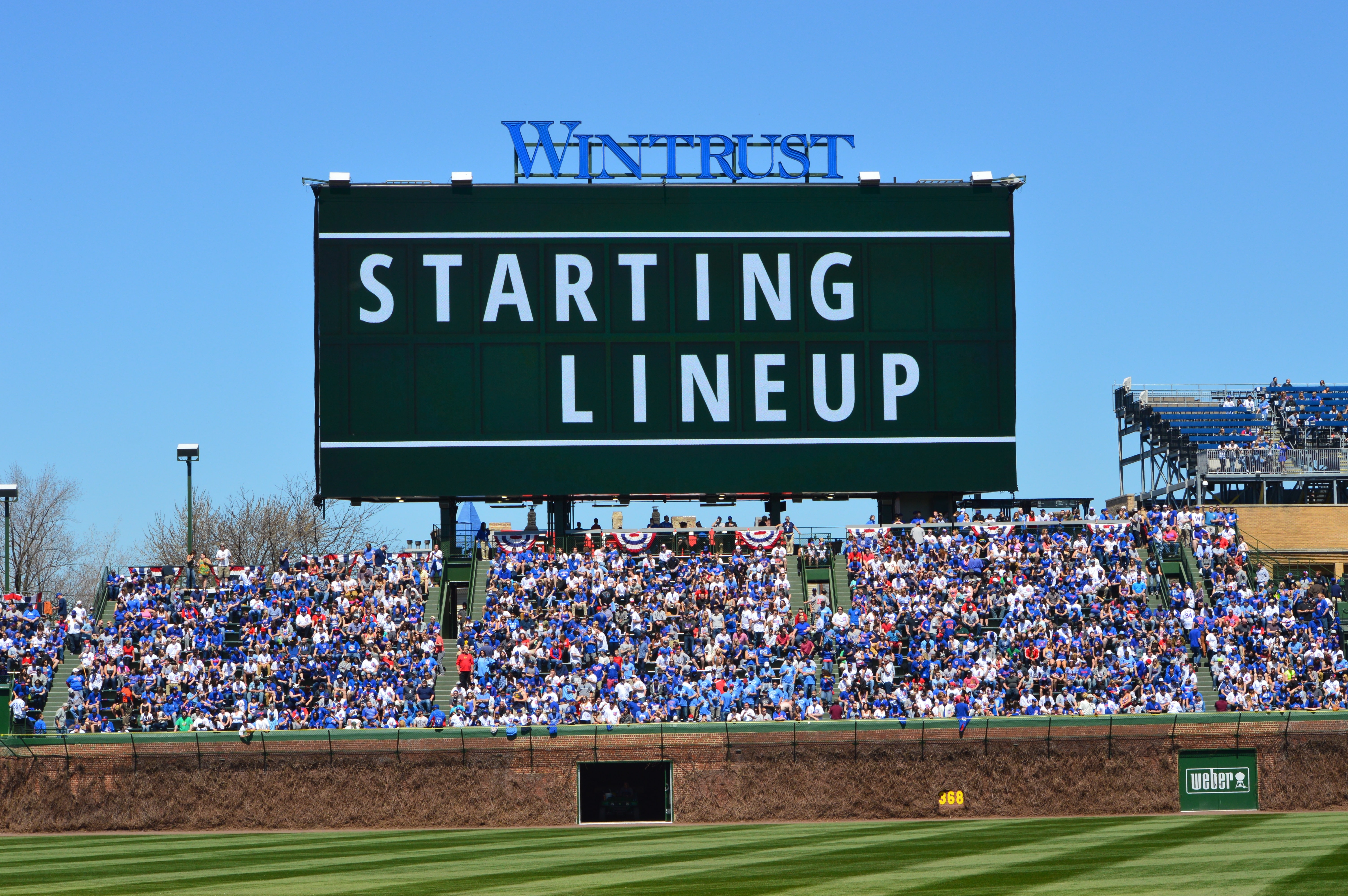 Chicago Cubs Lineup: Jay and Almora Both Start, Happ Out Again, Russell Bats Ninth
It's amazing what a few wins will do to a team's perception, huh? The Cubs looked like a battered wreck coming back from San Diego, but now they're all systems go as they continue to pound opposing pitching. It's like they're Little Mac after getting knocked down a couple times in Mike Tyson's Punch-Out.
He'd be flashing pink and you'd have to furiously hammer the A and B buttons to rouse him from his stupor. If you could time up your opponent and land a few blows, however, he'd regain strength and really start whaling away. Is there even a sufficiently wide enough segment of our readership demographic to whom that analogy applies that it was even worth using it? Do I care?
No to both, let's move on.
After lamenting his absence over much of the previous two weeks or so, Albert Almora Jr. is getting his second start in a row in center against the Marlins. Interestingly enough, Jon Jay is also in the lineup, leading off and playing in left. With Jason Heyward in right, the Cubs should really be set to chase down anything in the outfield.
Ian Happ is getting another day off, as is Ben Zobrist, which may seem a bit odd. Not only have both been hitting the ball well lately, but they can both bat from the right side against the Marlins' lefty starter. Then again, Jeff Locke has almost dead-even career splits and isn't a guy you have to get really cerebral with when it comes to matchups.
The absence of both hitters who've been occupying either the leadoff or cleanup spots recently means that Willson Contreras moves up to four with Heyward slotting right behind him. Almora is batting sixth, with Javy Baez and Addison Russell sandwiching Jake Arrieta. I actually really like this lineup and I've got a feeling that the bottom half is going to put in work.
Locke has only made one start this year after being sidelined for much of spring training and the first two months of the season with biceps tendinitis. He looked good in that outing against the Diamondbacks, going 5.2 innings and striking out seven while walking none. Arizona mustered only one run on three hits against the southpaw, who was able to keep the ball on the ground and avoid hard contact for the most part.
That may be hard to replicate tonight against a Cubs team that has seen a good deal of the former Pirate over the previous six seasons. In addition to their recent power spate, they've absolutely mollywopped — that's a new one I learned today — Locke over 57 innings. In 12 appearances (10 starts), the lefty has an ERA of 6.00 and has allowed 11 home runs to Cubs hitters. He's given up a .293/.365/.507 slash line and has a 1.632 WHIP.
Arrieta has been anything but consistent this season, unless you consider the rate at which he's allowed runs. His stuff looks great, but his mistakes are being tagged like an endangered species in a wildlife preserve. He's going to need to limit those fat pitches against the Marlins, who can slug with the best of 'em. Even a howling wind isn't going to stop Giancarlo Stanton if that slider starts middle-in and leaks over the heart of the plate.
Tonight's game, the third of five straight under the lights at Wrigley, is set to go off at 7:05 CT and will be carried on CSN Chicago. After missing last night's game due to the birth of his second child, Wade Davis is expected to be available should the Cubs require his services.
Here is tonight's #Cubs starting lineup.

Game preview: https://t.co/283oa0HGDj pic.twitter.com/BsxS8SDY8G

— Chicago Cubs (@Cubs) June 6, 2017