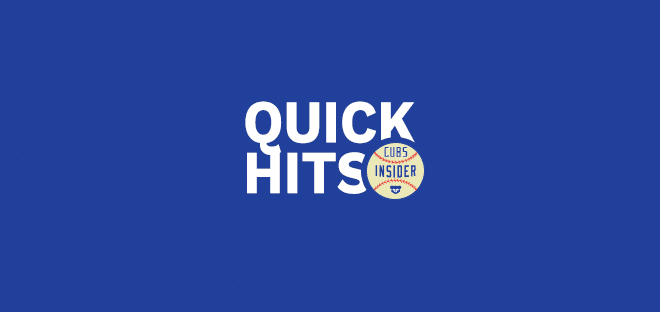 Cubs Quick Hits: Top Pitching Prospect Dylan Cease Continues to Dazzle
From a distance, Dylan Cease looks like another dominating pitcher: Jake Arrieta. John Arguello of Cubs Den also sees similarities between the two athletic, hard-throwing right handers.
In his first three starts of the year for South Bend, Cease has thoroughly stifled the opposition with a fastball in the upper 90's. He's only allowed one run in 15 innings while striking out 22 batters and surrendering six base hits. Command still appears to be an area of growth, though, as he's walked 3.6 batters per nine innings.
Monitoring Cease will be fun as 2017 continues to roll along, especially since Jason McLeod said that the "reins are off" the pitcher.