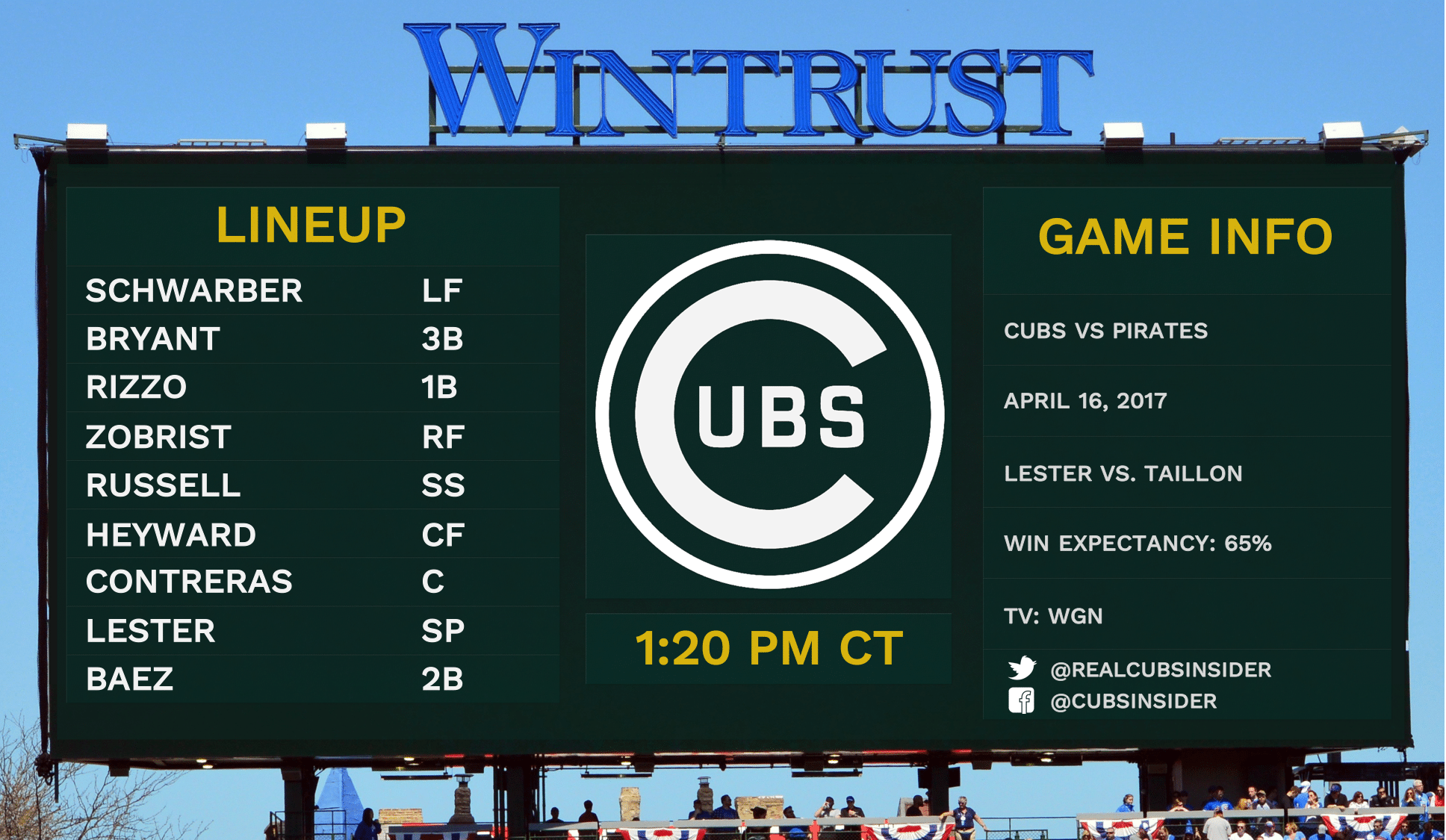 Chicago Cubs Lineup: Same Stuff, Different Day with Lester on Mound
With each passing day we are seeing a lineup that's becoming more and more regular. The order remains virtually the same Sunday, with Jason Heyward once again in center and Ben Zobrist patrolling right. That means Javy Baez at second and batting ninth.
Jon Lester will be on the mound to oppose a Pirates order that hung eight runs on the Cubs yesterday. The veteran lefty has been perhaps the most consistent force in the rotation over the past couple seasons and there's no reason to believe we'll see anything different this afternoon.
When it comes to not seeing anything different, I'm still a little miffed that Albert Almora isn't getting more starts. This is where we get the "problem" in "good problem to have" for this roster. Going into the season, we were told that Zobrist would be getting a few more days off and that Almora and Jay would be splitting time in center.
It's still early, though, so it's entirely possible we'll be seeing more of that configuration as the weather warms and players need a little more time off to stay fresh. Either way, it's hard to argue with pretty much any lineup Joe Maddon pencils in.