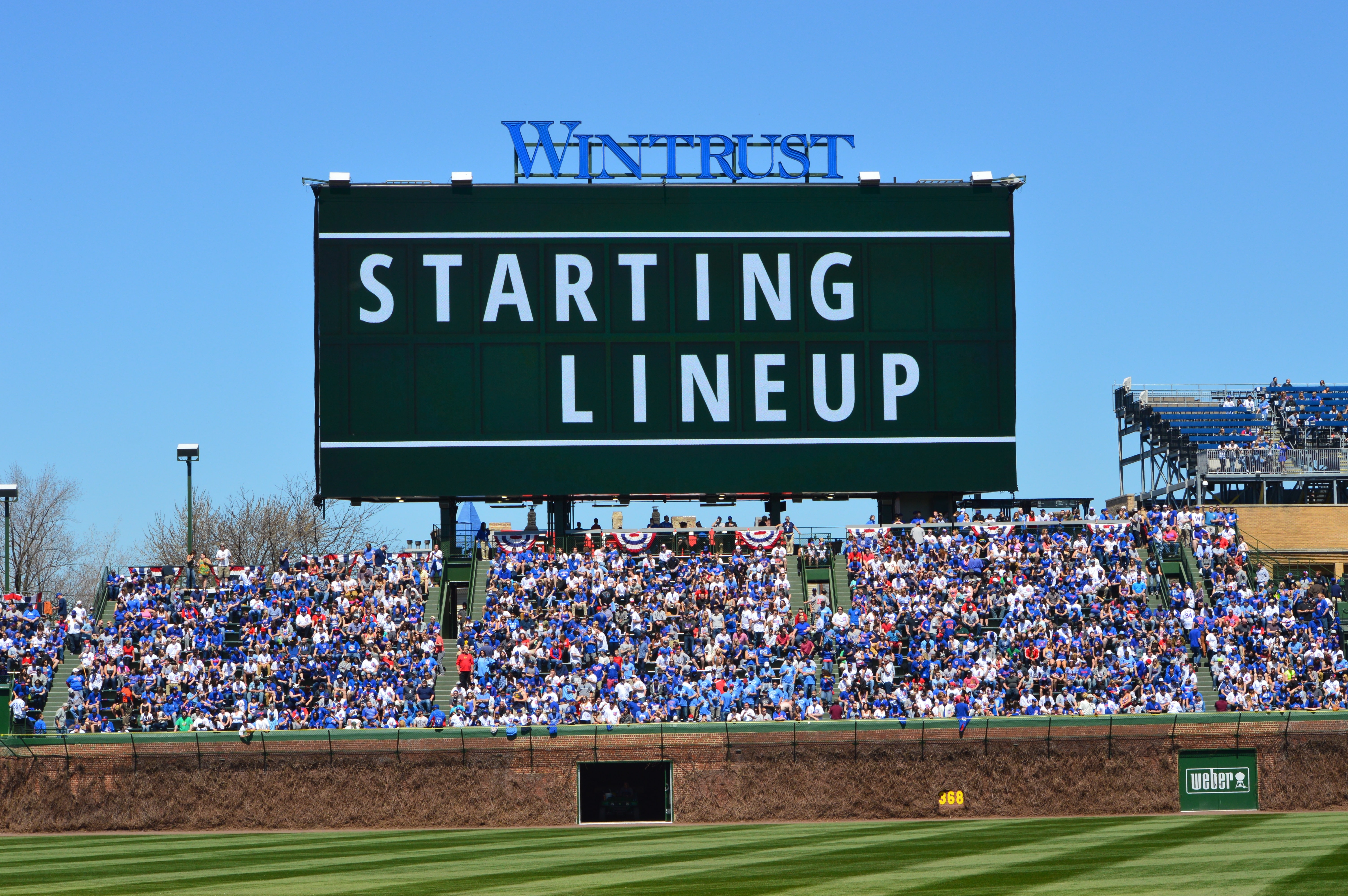 Chicago Cubs Lineup: It's Beginning to Look a Lot Like Opening Day
With the exception of a couple spots, the Cubs are rolling out a group of regulars for tonight's game against the Indians. Though he was hoping to be back in action after sitting out a week with a stiff neck, Ben Zobrist will remain out. I guess fans watching on MLB Network will just have to be satisfied with the exploits of Javy Baez, who rejoined the team this past weekend.
Barring another request from Anthony Rizzo, Kyle Schwarber will once again be leading off against Cleveland starter Danny Salazar. Kris Bryant is batting second, while Rizzo resumes his familiar third spot. Baez is batting cleanup, followed by Willson Contreras and Ian Happ.
Fresh off of two big home runs in Vegas, Albert Almora will be occupying the seven hole and protecting Jon Lester at eight. Middle infield prospect Chesny Young, who has shown a little pop of his own of late, finishes out the starting nine.
Worth noting is that War Bear is playing right, which is something we might see when Jason Heyward is getting a day off. Or just for the hell of it. We're also seeing Jon Lester batting eighth, a configuration we've known about for a while now. It's a little interesting that Almora isn't batting at the very bottom, if only because that's where he's expected to be when the regular season starts.
Big shot lineup tonight (8:05) vs. CLE:
RF Schwarber
3B Bryant
1B Rizzo
2B Baez
C Contreras
LF Happ
CF Almora
LHP Lester
SS Young

— Gordon Wittenmyer (@GDubMLB) March 27, 2017
The World Series rematch begins at 8:10pm CT and, as I mentioned, is being shown on MLB Network. Only a few more of these fake games, folks.