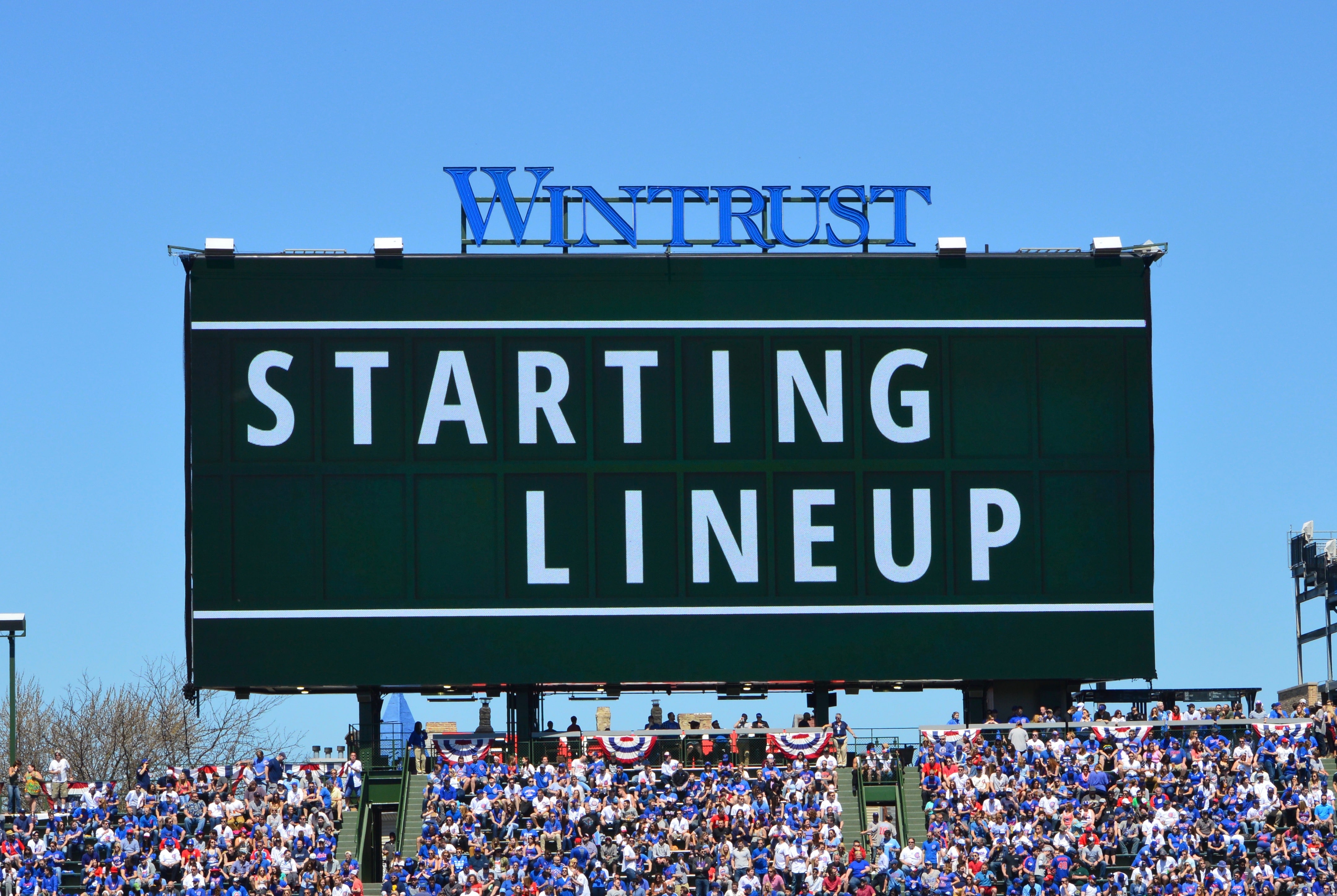 Chicago Cubs Lineup: Jay at Leadoff, Bryzzobrist, Andreoli in LF, Monty on Hill
The Cubs will play their second and final home night game of Cactus League tonight as they take the field against the Kansas City Royals at 9:05 PM CDT.
The Cubs are fielding a lineup of mostly regular starters with the exception of John Andreoli, who recently blew up the World Baseball Classic, batting ninth and playing left field.
#Cubs lineup vs KC: Jay CF Bryant 3B Riz 1B Zo 2B Russell SS Contreras C Heyward RF Montgomery P Andreoli LF

— Carrie Muskat (@CarrieMuskat) March 19, 2017
Batting fifth for the Royals will be former Cub Jorge Soler, who is sure to hit a couple homers and have people grumbling.