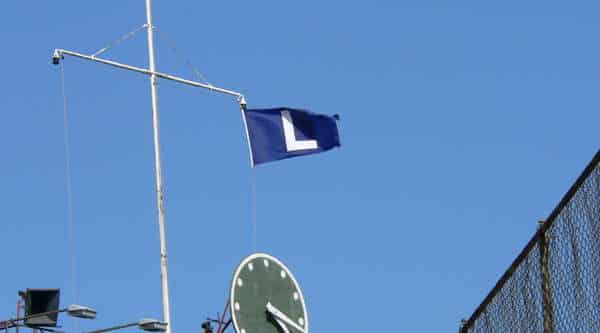 CI Recap (3/15/17) – Cubs 3, Dbacks 7: Hendricks Throws Four Innings, Zobrist and Russell Go Back-to-Back
It was fun watching the Cubs play a night game for the first time since that November eve just a few short months ago. You know the one. Things were much different Wednesday night, but it was nice to be reminded.
The bright spot for the Cubs tonight came in the bottom of the 4th inning, when Ben Zobrist led off with a home run, followed by Addison Russell's solo shot (click for video highlights). Outside of that, it was all Diamondbacks (box score).
Oh, Kyle Hendricks did stick around for four innings. He gave up two runs on five hits, striking out five.
Stats that matter
There were seriously no stats that mattered. Seriously.
Bottom line
The Cubs lost a Spring Training game. More importantly, Cubs Insider Editor-in-Chief, Evan Altman, is coming to Arizona this weekend. We're throwing a little party on Saturday after the Cubs take on Japan. Come join us at the Brass Tap after the game. CI's Brendan Miller will be there too, but we may make him sit a good distance away.
On deck
The Cubs travel to take on the Los Angeles Dodgers tomorrow at 3:05 PM CST. Eddie Butler will take the mound for the Cubs.