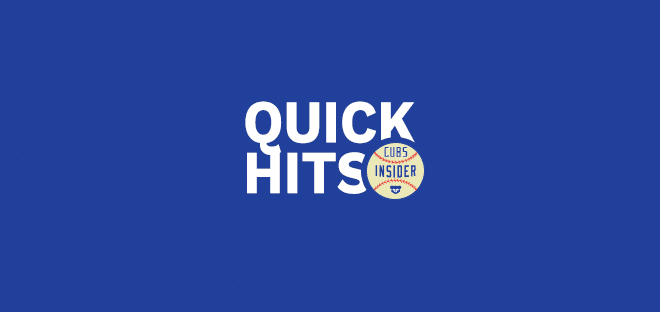 Cubs Quick Hits: Next Wave of Cubs Top Prospects
Soon enough, we'll be talking about Eloy Jimenez and Ian Happ in the context of former top prospects. Baseball comes at you fast, man. But as top prospects graduate, new ones move up fill their places. Who should we be watching?
Isaac Paredes: 18-year-old shortstop; 2nd-best Cubs prospect by KATOH; finished at A-ball in 2016; showed 28% more power than league average rookie-ball players; struck out once in every 10 plate appearances.
Jose Albertos: 18-year-old right-handed starting pitcher; throws 96-97 MPH; only threw 4 innings of rookie ball; change and curve considered above average by some.
Jonathan Sierra: 18-year-old right fielder; 14.1% BB% in Dominican rookie league; projects to have power once weight is added to frame.