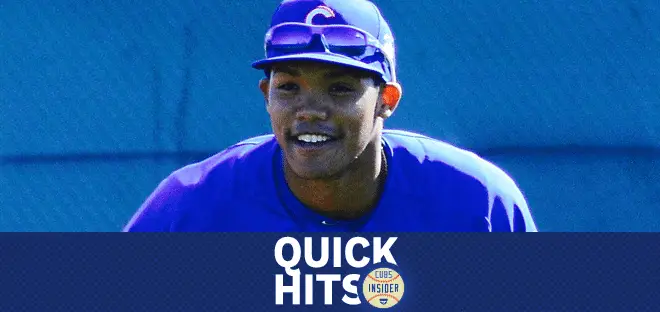 Cubs Quick Hits: Addison Russell Learned How to Hit High Pitches Last Year
Addison Russell's career has been a case study of baseball morphology. He reflects the personality traits Theo Epstein strives to acquire — openness, willigness, etc. — that lead to successful baseball adjustments. And, up until this point, perhaps no Cub has made more dramatic adjustments to his hitting mechanics than Russell.
One area in which Russell improved upon most significantly this past season was hitting high pitches. Below are two heat maps illustrating his exit velocity against specific pitch locations. You can see how he hit pitches up in the zone much harder in 2016 than he did in 2015.
2015:
2016: