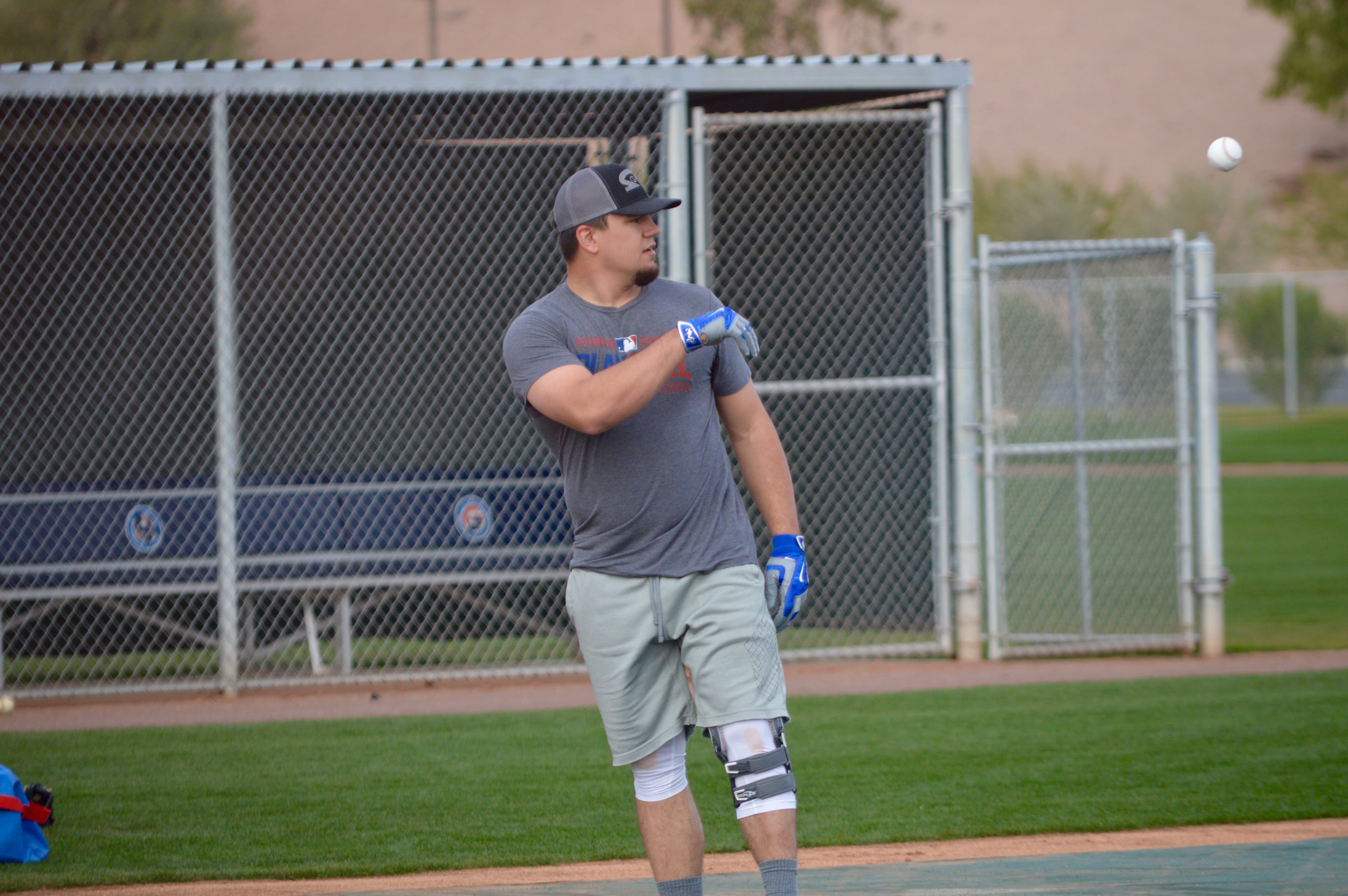 Watch: CI Exclusive Video of Kyle Schwarber Taking BP at Sloan Park
The militant strains of Rage Against the Machine fill the lazy afternoon, punctuated by violent reports that make you wonder whether someone has turned the practice field into a shooting range for a .50 caliber rifle. Turns out it's just Kyle Schwarber taking BP.
Hey, who wants to watch some video of that? The fact that you're here means that you probably do, which is a testament to just how much you're jonesing for a baseball fix. Same with us. After all, there's a reason Jon's been lurking around Sloan Park all week.
He was able to give us a look at Jason Heyward working on his swing a little while back, and now comes a peek at War Bear putting in work. He's still got a brace on that left leg, but it's certainly not hampering him in any way. I mean, yeah, it's just BP, but that sound. My God, the crack of his bat.
Hey, while we're on the topic of Mesa and Spring Training and whatnot, the Cubs have some new Cactus League gear. If you dig it, we'd really appreciate you buying through the links here on the site. If you don't dig it, just send us cash.