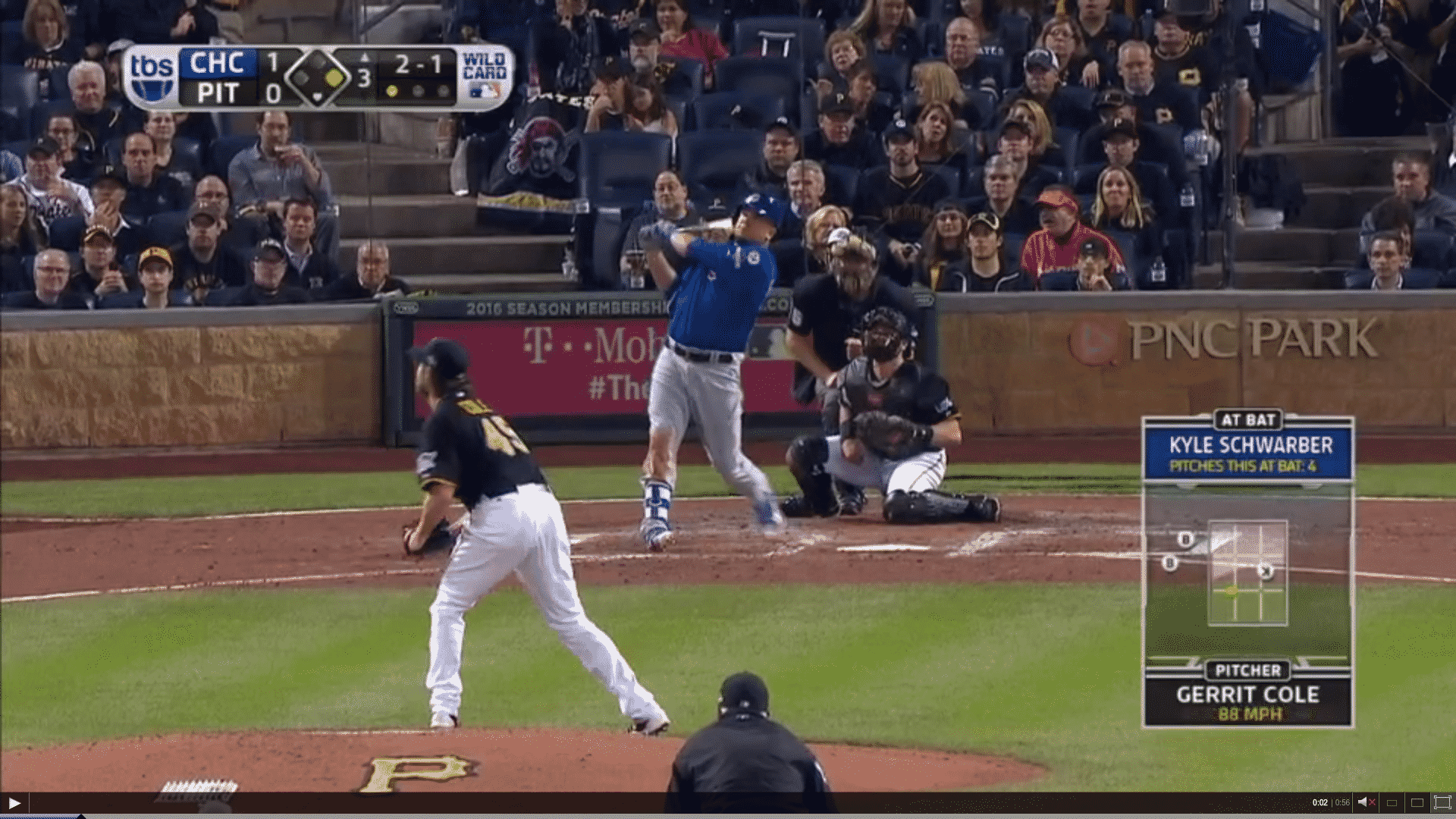 Watch: Every Kyle Schwarber Postseason Hit, In Order
I don't care how krayzie or layzie you are, we're all just flesh-n-bone. So if you're not too bizzy, maybe take a couple minutes to check out this video of War Bear mashing hits in the playoffs. I bet you'll wish you could get lost this thuggish-ruggish compilation forever.
It's all great, but I could watch him pimp that homer off of Gerrit Cole in super slo-mo for at least 24 hours straight.