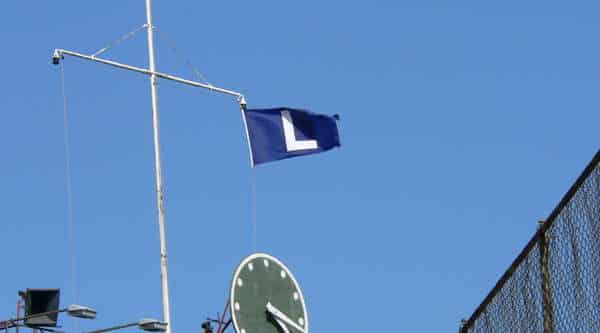 A Tip of the Recap – 7/2 (Cubs 3, Metropolitans 4)
Cubs Record: 51-29 (1st in NL Central; 9 games ahead of St. Louis)
W: Bartolo Colon (6 IP, 4 H, 2 ER, 3 BB, 5 K)
L: Jake Arrieta (5.1 IP, 8 H, 4 ER, 2 BB, 4 K)
S: Jeurys Familia (1 IP, 0 H, 0 ER, 0 BB, 2 K)
MVP: Bartolo Colon & Co
An inauspicious start by Jake Arrieta turned into a relatively decent outing. The Mets simply took advantage of the opportunities given to them by Arrieta, and limited the Cubs to two home runs on the other end. This kind of a stretch was inevitable, folks. But never fear, for the Cubs are still very good and have the largest division lead in the league.
The Good
Anthony Rizzo and Ben Zobrist both hit bombs tonight. Rizzo had a good day at the plate, hitting that two-run home run and a single against the shift. Zobrist went 1-3 with the home run and a walk.
Miguel Montero had a fantastic night, going 1-2 with 2 walks. I know he hasn't been all that great at the plate so far this year (arguably the worst hitter on the 25-man), but his approach Saturday was fantastic.
Travis Wood came in and shut down the Mets in relief of Arrieta. Early season concerns about his velocity have calmed, and he's been dominating opponents virtually every time he steps onto the mound for this team.
I believe Carl Edwards Jr. has staked his claim to a bullpen spot. He was unhittable in his 1 and 1/3 innings and I'm looking forward to seeing how Joe Maddon uses him in the future. Hopefully he gets put into some high-leverage situations.
The Bad
Jake Arrieta's command was off yet again. He kept falling behind hitters and walks did him in yet again. For some reason he hasn't able get first pitch strikes on a consistent basis, which was a huge issue in this game. It didn't lead to him walking many batters, but he was constantly in a position where the batter knew he had to throw a strike and would attack in those favorable counts.
The Ugly
Inconsistency in a strike zone is something I've written about before, and the calls on Saturday were all over the place. Laz Diaz was horrible for both teams, calling balls strikes and strikes balls. It was damn near impossible to know how he was going to judge each pitch. It's so damn frustrating to watch games where the home plate umpire has no idea what a strike or ball is.
Again, it was inconsistent for both teams, not just the Cubs. Strike zone inconsistency takes the fun out of the game. I wish whatever discipline system MLB had for umpires was public, and that guys with inconsistent strike zones would not be allowed to be behind home plate calling balls and strikes.
Coming Attractions
Jon Lester (9-3, 2.03 ERA, 0.97 WHIP) will square off against Noah "Thor" Syndergaard (8-3, 2.49 ERA, 1.06 WHIP) at 12:10 CT as the Cubs hope to salvage a win in this series. The last time Thor faced the Cubs during the regular season it was at Wrigley last year on May 12th. He lasted 5.1 innings and gave up 3 earned runs while walking 5 and striking out 6 in a losing effort. All I'm hoping is that the Cubs keep it close and get out of town without being swept.