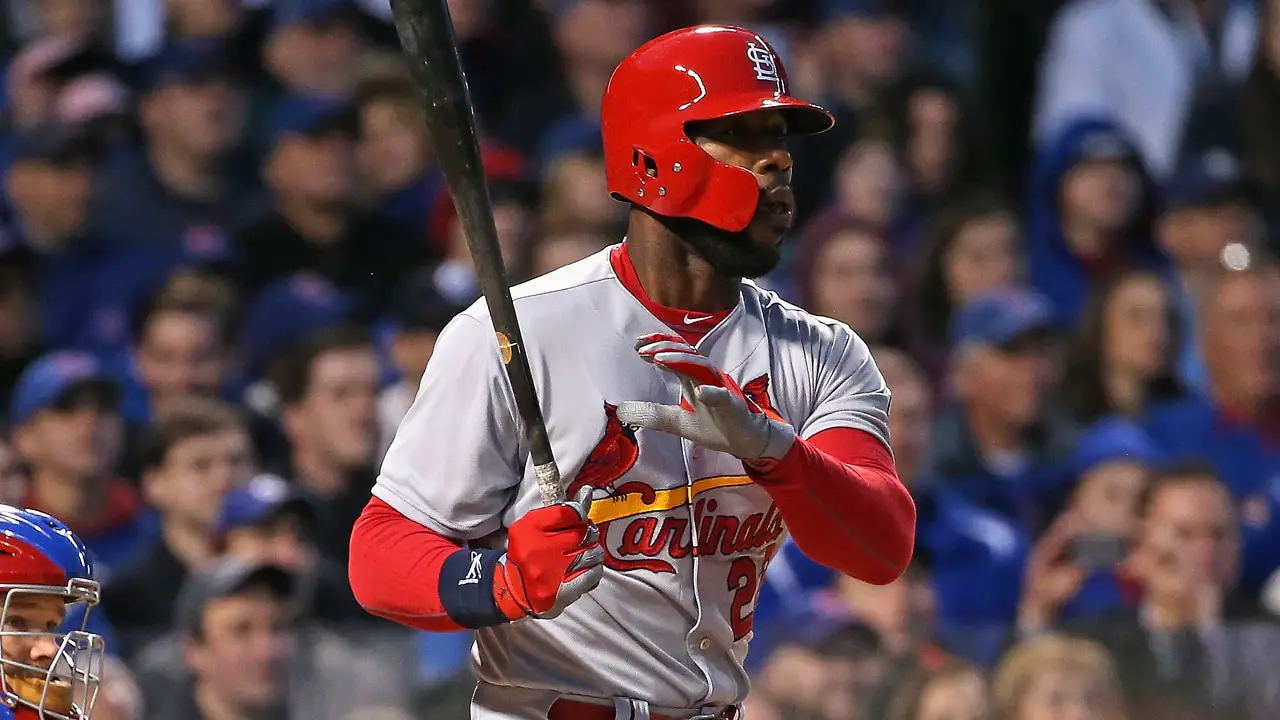 The Rundown: Cubs Still in on Heyward, Hoyer Expresses Urgency, Soler-to-Cleveland Rumors Back, Cubs Interested in Go-Go
Top Of The First
Another pretty mild day at the 2015 Winter Meetings which, practically speaking, are just about over. Most executives and player agents have left Nashville and today's Rule 5 Draft will represent the end of this year's executive assemblage.
Not too much happened yesterday and it looks like there remains a bit of a logjam on player movement until the outfield market is finally defined.
Jason Heyward Talks Ongoing 
There remains strong speculation that the Cubs are very much in on Jason Heyward, as they should be. The team obviously has a positional need and the Cubs front office maintains that they have the means to strike boldly if the right opportunity presents itself after a surprise boost in payroll allocation. Heyward's reps left Nashville early yesterday evening but talks with the Cubs (and other teams) are said to be continuing, with both the Cubs and Heyward very interested.
There is also speculation that the Cubs remain in negotiations with Heyward as a means to drive the price for the outfielder's services beyond a level of comfortability for St. Louis. I am sure that happens at times, but I just don't believe that is the case here. Adding Heyward to a lineup with the newly acquired Ben Zobrist checks off a good part of the team's offseason goals. Though I do not agree that the former Brave and Cardinal is worth the contract he will command, I do understand that this front office thrives on making sound decisions and will have positioned themselves properly to make that contract work, if and when they sign the outfielder.
And what of the Cardinals? It seems as if their offseason is on hold until their free agent signs somewhere. Who knows? Maybe Justin Upton ends up in St. Louis as a cheaper alternative.
Jed Hoyer – "The Future Does Arrive"
Jed Hoyer joined Matt Spiegel and Jason Goff yesterday afternoon and spoke about a heightened sense of urgency by this front office at this year's Winter Meetings as compared to previous years. Said Hoyer "I think teams that just ignore the future and go for it now, you have to pay those bills at some point, but like I said, we know we're good right now."
Fact, Fiction, Truth, or Rumor
The Cubs and Indians allegedly discussed a trade that would have sent either Carlos Carrasco or Danny Salazar to Chicago, with the Cubs sending OF Jorge Soler to Cleveland (hmm…where have we heard that before?). Like the Zobrist signing and Castro trade, this rumor may gain new life if the Cubs sign Heyward or perhaps Alex Gordon. The Cubs are also said to be interested in CF Carlos Gomez of the Houston Astros (yes, that's Go-Go and not the also-linked CarGo of the Rockies).
Ben Zobrist wants to bring a World Series championship to the North Side.
The Chicago White Sox and Oakland Athletics finally completed a trade for 3B Brett Lawrie. The former top-20 prospect still has loads of upside but he does turn 26 in January. These types of boom or bust trades haven't gone very well for the White Sox in recent years so maybe luck is on their side this time.
The White Sox are rumored to be in talks for Cincinnati Reds 3B Todd Frazier as well.
The Houston Astros acquired Philadelphia closer Ken Giles for a four-player bounty headed by SP Vincent Velasquez, a consensus top-100 prospect. Giles will share closing duties with Luke Gregerson. Houston now joins the Red Sox, Yankees, Rays, A's, Pirates (for now), Nationals, Giants, Blue Jays and Mets as teams who have rostered relief pitchers with multiple experienced closers.
Miami once again stated that SP Jose Fernandez is not available. Negotiations with a number of teams for Fernandez continue.
Scott Boras held court yesterday and suggested that Denard Span deserves and will get a multi-year contract. The wonderfully engaging and quotable Boras is the highlight of each year's Winter Meetings and yesterday was a great example. Boras even suggested that Wie-Yin Chen is every bit as good as David Price.
Ever posturing for his clients, Boras also talked about the possibility of a Bryce Harper contract extension.
Orioles first baseman Chris Davis is seeking an eight-year $200 million contract. Of course he is. He's a Scott Boras client. Davis is a threat to hit 50 home runs every season but going into his age 30 season a contract like that could look pretty disastrous on the back end. The Orioles were said to be interested at $150 million.
The Ben Zobrist consolation prize for the New York Mets? Neil Walker and Asdrubal Cabrera. The Mets acquired Walker from the Pittsburgh Pirates for SP Jon Niese and then signed Cabrera shortly thereafter. One wonders what now becomes of Wilmer Flores. Hopefully he will not have to relive the tragedy of being traded mid-game again.
The Cardinals and Johnny Cueto could be a match.
I wasn't sure if that was Ryan Dempster or Don Cherry on MLB TV yesterday evening. Go bold or go home baby. Maybe it was Baseball Night in Canada.
Bottom Of The Ninth
The Cubs roster situation is certainly incredibly fluid and the team still retains enough maneuverability to remain the envy of most baseball analysts. More moves are certainly coming. Whether through free agency signings or high impact trades, the Cubs should accomplish their offseason goals before spring training starts.
Improved contact/situational hitting
Improved outfield defense
Lengthen the starting rotation and add power arms to the bullpen
Neutralize opponents' running game
If the Cubs do sign Jason Heyward and then move Jorge Soler for cost-controlled, young pitching (Salazar, Carasco, Ross, etc.) it will be difficult not to envision a World Series appearance for this team as soon as 2016. Of course championships aren't won on paper. The 2015 Washington Nationals are proof of that. It's still nice to dream about though, isn't it?