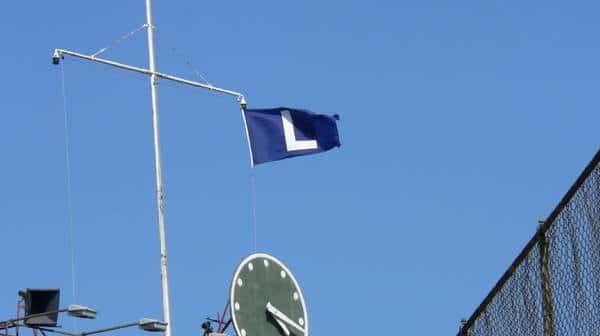 A Tip of the Recap – September 26th
The Cubs just couldn't get anything done against Francisco Liriano and one bad inning from Jason Hammel did them in with the Pirates winning by a score of 4-0.
The Good
Kris Bryant had a very good day at the plate, going 2 for 3 with his 31st double and a walk. The Cubs couldn't get him in but he did raise his average to tie Anthony Rizzo for the team lead at .280. Bryant was charged with an error in the 7th inning (his 17th), but it was a tough smash to him at 3rd.
Addison Russell looked very comfortable at the plate today, going 1 for 1 with 2 walks. He now is up to 40 walks on the year (a 8.1% BB%) and his OBP is back up over the .299 mark at .304.
The pen was again heavily relied upon (like they usually are during starts made by pitchers not named Jake Arrieta and Jon Lester), but for the most part they did very well. Justin Grimm, Trevor Cahill, Clayton Richard, Neil Ramirez and Carl Edwards Jr. all turned in scoreless relief work. Edwards was impressive in retiring the side 1-2-3, including a backwards K of Andrew McCutchen.
The Bad
For the first 4 innings Jason Hammel was on absolute cruise control, but the wheels inexplicably came off in a hurry in the 5th inning. He gave up 5 straight very hard hits to the Pirates, including a 3-run HR to the powerful (sarcasm) Jordy Mercer and sharp single by Pirates' starter Liriano.
Hammel finished the day with 4+ innings, giving up 3 runs (all earned) on 7 hits with 0 walks and 2 Ks. He was super-efficient early and it was very surprising to see things unravel like they did when he really had been struggling with the 1st innings of games.
The Cubs bats could only muster 4 hits today with 2 of them coming from Kris Bryant. The Cubs did have some chances though with runners in scoring position, going 0 for 5. Francisco Liriano pitched a heck of a game though and made pitches when he needed to for his team.
On Deck
The Cubs will look to salvage at least 1 games of the series tomorrow night at 7:08 PM (CST) on ESPN. Twenty-game winner, Jake Arrieta (20-6, 1.88) will get the ball and hopefully can stop the 3 game losing streak against AJ Burnett (9-5, 3.15) for the Pirates.