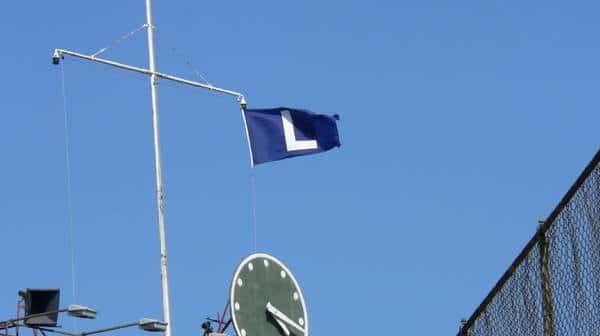 A Tip of the Recap – September 9th
The Cubs led for most of the game, but the pen imploded in the 8th and the Cardinals stole the victory by a score of 4-3.
The Good
Jon Lester was tremendous today and deserved a win for his performance. He went 7 strong innings, giving up just 1 run on only 2 hits and 1 walk with 7 Ks. He retired, like, 21 out of 22 hitters at one point and was never in any trouble after the 1st inning. He got the no decision, but lowered his ERA to 3.50.
Anthony Rizzo and Tommy La Stella each hit run-scoring doubles in the top of the 1st to give the Cubs a 2-0 early advantage. It was Rizzo's 32nd double and 88th RBI and for La Stella it was his 2nd double and 3rd RBI.
Dexter Fowler added an RBI single in the 2nd to score Lester, who had previously collected his 2nd hit of the season (a sharp single to LF). It was Fowler's 42nd RBI of the year.
Javier Baez got the start at 3rd again today and contributed with 2 singles and some solid defense. Before the game Maddon said he can't remember a player that looks as smooth and comfortable as Baez does at all the infield positions.
The Bad
The pen couldn't hold the 2-run lead today and gave up 3 in the 8th to give the game to the Cards. It all started with Pedro Strop, who came in and retired the first guy he faced on a pop-out to CF. He then gave up a hit and a walk before being replaced by Clayton Richard. Richard promptly failed to retire the left-handed Matt Carpenter, who hit an RBI single to make it a 3-2 game.
Fernando Rodney was the next man up and he also failed to get the job done, giving up a go-ahead 2-run double to the first batter he saw, thus giving the Cardinals the lead and the game. The pen had been pretty solid as of late, but the past two games have not been kind to them as they have given up 6 earned runs. Hopefully they will right the ship in Philly.
On Deck
The Cubs head to Philly for a 4 game set with the Phillies starting tomorrow evening at 6:05 PM (CST) on CSN. Jake Arrieta (18-6, 2.03) will get the call in game 1 against lefty Adam Morgan (5-5, 4.42) for the Phillies.