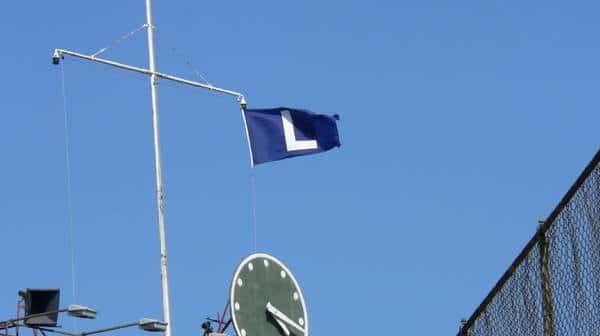 A Tip of the Recap – July 3rd
The Cubs just couldn't get the runs in to win this game and lost by a score of 2-1 to the Marlins today.
The Good
Jason Hammel deserved a better fate because he only made a couple mistakes the entire day (sadly those mistakes were solo HRs). Otherwise he was outstanding; he gave up 4 hits with 1 walk and 5 Ks to lower his ERA to 2.89 (which is 2nd on the team behind Arrieta's 2.80).
Kris Bryant hit a double (his 14th) and also drew a walk in the 8th and stole 2nd (his 7th). His double came with 2 outs in bottom of the 1st and set him up to score on a sharp RBI single to RF by Montero (29th RBI) to tie the game at 1.
The Bad
The Cubs had their chances again today, but were only 1 for 6 with runners in scoring position. They have to be due for some clutch hitting here soon; hopefully when Soler comes back, the offense will take an uptick. They are really struggling to score anything.
Addison Russell made the start at short today to give Castro a breather and he played well enough, but there were a couple misplays on pop flies in foul territory that were rather ugly. One he just plain lost in the sun, but the second one was a lack of communication with Bryant; they collided and the ball dropped in foul territory (when it would have been the final out of a bases-loaded top of the 8th). Luckily for the Cubs, Travis Wood struck out the batter and no damage was done.
On Deck
Game 2 will be tomorrow evening at 6:15 PM (CST) and will be televised nationally on Fox. After the game the Cubs acquired Clayton Richard from the Pirates for cash considerations and optioned Donn Roach to Iowa and now Richard faces Jarred Cosart (1-3, 4.12) of the Marlins.