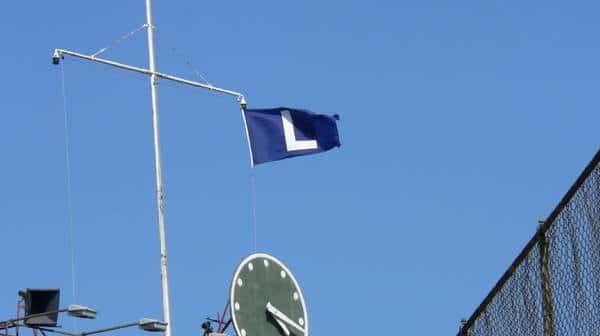 A Tip of the Recap April 22nd
The Cubs lost tonight by a score of 4-3 to the Pirates after a valiant effort to make a comeback over the last couple innings.
The Good
Anthony Rizzo reached base 3 more times today on 2 singles and a walk. He is now hitting .319 and was robbed of a 2-run double earlier in the night by Starling Marte.
Kris Bryant hit a double, scored 2 runs and walked; so, ho hum, another day at the plate. He did strike out for the final out of the game with the tying run on first, but still not a bad day. He even played the last inning in CF of all places and fielded a fly ball cleanly.
Castro and Montero both added a hit and an RBI each; Castro now has 11 RBI, while Montero has 7.
Gonzalez German was impressive tonight, giving 2 solid (and well needed) innings of relief, giving up 1 hit and that was it. His performance was a great deal better than what Brian Schlitter had been doing in this role, so that is a big positive.
The Bad
Jason Hammel was passable, but didn't pitch well enough to deserve the win. He gave up 4 runs (3 earned) on 6 hits (1 HR), but didn't walk anyone and struck out 5. He has a 5.19 ERA and probably deserved better than a loss, still wasn't overly effective tonight.
Jorge Soler struck out 3 times today and he has had at least 2 Ks in 5 of his last 6 games. He does look very calm and collected at the plate most of the time, but has 21 Ks in 59 ABs.
The Ugly
Dexter Fowler reached via a bunt single, then stole a base in the top of the first (his 4th). The ugly part came when he was replaced by Chris Denorfia in the 3rd inning because of a tender right groin. Hopefully he won't be out long (or at all), but it isn't like he has had that much luck with health over the past couple years (has missed over 40 games during each of the previous 2 seasons).
On Deck
It is getaway day tomorrow and the Cubs will try to get the series win at 11:35 AM (CST). Kyle Hendricks (0-0, 6.10) will get the ball against Jeff Locke (2-0, 1.93) for the Pirates. The game is allegedly going to be televised on the MLB Network.